Essays
14 February 2020, 19:34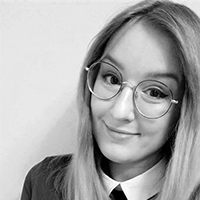 author: Caroline Zlamanczuk
Valentine's Day Special – 13 Video Game Hotties We'd Take for a Date
It's Valentine's Day. Shops are full of chocolate hearts, teddy bears, and flowers. Anyway, what plans do you have for tonight? Playing video games...? Wait. Oh, no! Today is the time for a date!
Nathan Drake (Uncharted)
I don't think this choice needs much explanation. This charming, handsome, witty young man is every girl's dream. He is not afraid of danger, has experienced many adventures, and keeping him in one place for longer is neigh impossible. He is a traveler and an expert in history, so you certainly will not run out of subjects for conversation. So what he's sort of a thief? Well, I think you already know that we don't mind.
Dating him would be fun, but imagine the honeymoon! Visiting ancient ruins, with a bottle of wine and looking for treasures, finding out what a real adventure means. Imagine that! You'd never run out of jewelry!
Its cheerful disposition is not all – you should also appreciate the looks. What can I say – the boy is really amazing. When you spend your life chasing adventures, it's hard not to have a perfect body. Good strategy, Nate.
LADY NUMBER TWO
Since we're on Uncharted, it's worth mentioning the complete opposite of Nathan – Chloe Fraser. Maybe her jokes aren't as amusing, but we'd take her out anyway. Maybe for a scavenger hunt? Her complex nature may be problematic, but I think we would get along. After all, if you are kind to Chloe, she will respond in kind.
Drake means adventures! If you want to rob something, Nathan is your man. Or maybe urban exploration of not-so-abandoned billionaire villas or museums? Nate will take you on a date that's different. Of course, the reliable dry humor will accompany you even in the most dangerous situations. However, you have nothing to worry about – Drake is a loyal gentleman who will jump into fire for his loved ones. A large dose of adrenaline and sarcasm is guaranteed-this beautiful thief will surely steal your heart.
Becky