Essays
14 February 2020, 19:34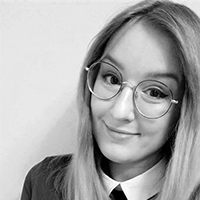 author: Caroline Zlamanczuk
Valentine's Day Special – 13 Video Game Hotties We'd Take for a Date
It's Valentine's Day. Shops are full of chocolate hearts, teddy bears, and flowers. Anyway, what plans do you have for tonight? Playing video games...? Wait. Oh, no! Today is the time for a date!
Brynjolf (TES V: Skyrim)
This man right here had to be included in this ranking, simply because of the sheer sentiment we have for him. You see, when Skyrim came out almost ten years ago, I was head over heels in love with him. Seriously – in my fifteen-year-old heart, he took an honorable second place, right behind Troy Bolton from High School Musical. I can still remember my first meeting with Brynjolf. At the market in Riften, once he said to my dark elf the condescending "Ok, lad," I immediately began googling feverishly for the answer to "Can I marry Brynjolf?" To quote Ren้e Zellweger in Jerry Maguire: "You had me at hello." Spoiler: unfortunately, Brynjolf is in no hurry for marriage. It broke my heart, but I still sighed to him during each of our missions for the Thieves' Guild, and the subsequent adventures gave me butterflies in my tummy.
Brynjolf is a guy with real principles and honor, and he will never break a word. He is also incredibly witty, charismatic, bold, and polite to everyone, even to regular grunts. His deep voice is also a perk, I could listen to him for hours. So, what he's a thief? Everyone has some drawbacks.
I would love to invite him for coffee after all these years and make up for the lost time. Maybe now he's ready for marriage...