Upcoming 3DS Video Games
Video Games Encyclopedia by Gamepressure.com
A list of Upcoming video games for 3DS sorted by release date.
3DS is the 8th generation portable console from Nintendo and a successor to DS. It was released in North America and Europe in March 2011. The most important new feature in 3DS in comparison to its predecessor was displaying stereoscopic 3D effects on one of its screens (thatís also where the console's name comes from). Sales of 3DS weren't as spectacular as the results achieved by DS, but the newer console also achieved great success.
Browse the Encyclopedia by genre and tags. Each game has one main genre: Action, Fighting, Puzzle, Adventure, RPG, Sports, Strategy, Simulation, Party, Racing, Arcade. You can search multiple tags and filter games by platforms, scores, or release dates.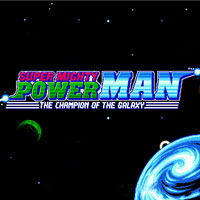 Super Mighty Power Man
Arcade TBA
Super Mighty Power Man is a platform arcade game inspired by the classic Mega Man series. Maintained in an old-school atmosphere and equipped with a chiptune soundtrack, the production tells the story of a boy capable of transforming himself into a heroic Super Mighty Power Man. Heros has to travel through new worlds, dealing with evil bosses to prevent the approaching conquest of the Earth.