3DS Fighting Video Games
Fighting games. In these titles controlled character is usually fighting with one opponent on a special arena or a ring. The player can use a couple of basic moves or many combos and special attacks which require pressing specific sequences of buttons to be triggered. more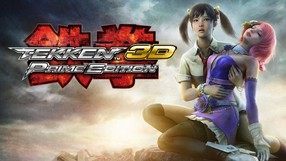 Tekken 3D: Prime Edition (3DS)
Fighting 14 February 2012
Tekken 3D: Prime Edition is the next installment of the legendary fighting series for the Nintendo 3DS portable console. The game, of course, takes advantage of the device's greatest asset, which is the display of three-dimensional images.

Dragon Ball Z: Extreme Butoden (3DS)
Fighting 11 June 2015
A battle game set in Akira Toriyama's universe of Dragon Ball, developed by Arc System Works team. Players can choose from many varied game modes, starting from story campaign, through special challenges, and ending on skirmishes, 1 on 1 or in teams. There's more than a hundred warriors from anime series and movies, including the most iconic ones like Goku, Vegeta or Cell and minor characters like Guldo, Videl or Nappa.

Dead or Alive: Dimensions (3DS)
Fighting 19 May 2011
Another part of the well-known series of brawlers, this time aiming only at a portable console. The game is characterized by incredible dynamics and a relatively easy to master combat system.

Super Street Fighter IV 3DS (3DS)
Fighting 26 February 2011
Street Fighter IV is the first installment of Capcom's series, released on the Nintendo 3DS console. The production is a conversion of a game known from PlayStation 3 and Xbox 360.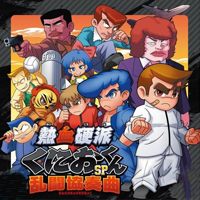 River City: Tokyo Rumble (3DS)
Fighting 08 August 2013
Two-dimensional scrolled fight belonging to the famous Kunio-kun series, which has accompanied players since 1986. We play the role of a boy named Kunio, who, together with his friends, intends to stop gangsters spreading through the streets of Tokyo.

Naruto SD: Powerful Shippuden (3DS)
Fighting 29 November 2012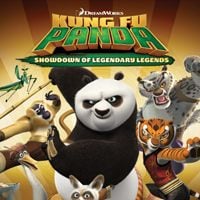 Kung Fu Panda: Showdown of Legendary Legends (3DS)
Fighting 17 November 2015
It is a 3D action-packed brawler with arcade elements, set in the Kung Fu Panda universe depicted in the popular movies and TV series. The players take part in the Legendary Legends Tournament along with the best 20 kung fu warriors (along with four new characters that need to be unlocked). The competition involves three types of various arenas that move, change their shape, and challenge players with various special features.

BlazBlue: Continuum Shift II (3DS)
Fighting 31 March 2011
Extended version of BlazBlue: Continuum Shift, a two-dimensional fight by Arc System Works. The production had previously been released on arcade slot machines, celebrating triumphs in gaming salons.

Cartoon Network: Punch Time Explosion (3DS)
Fighting 02 June 2011
An unusual fight in which well-known cartoon characters from Cartoon Network meet in the arenas. Characters like Dexter, Ben 10 or Powerpuff Girls stand up to save their worlds from destruction. Each of them has a unique set of blows.

BlayzBloo: Clone Phantasma (3DS)
Fighting 26 December 2012
Continuation of spin-off, in which characters from the world of Blazblue fight against each other in a simplified multiplayer fight.

Samurai Shodown 2 (3DS)
Fighting 08 August 2008
Reedition of a popular two-dimensional fight. We embark on spectacular battles by controlling one of the sixteen available characters.