network3DS Video Games
Video Games Encyclopedia by Gamepressure.com
3DS is the 8th generation portable console from Nintendo and a successor to DS. It was released in North America and Europe in March 2011. The most important new feature in 3DS in comparison to its predecessor was displaying stereoscopic 3D effects on one of its screens (that's also where the console's name comes from). Sales of 3DS weren't as spectacular as the results achieved by DS, but the newer console also achieved great success.
Browse the Encyclopedia by genre and tags. Each game has one main genre: Action, Fighting, Puzzle, Adventure, RPG, Sports, Strategy, Simulation, Party, Racing, Arcade. You can search multiple tags and filter games by platforms, scores, or release dates.

Dragon Quest X
RPG 04 September 2014
Dragon Quest X is the next installment of the popular jRPG series set in the climates of fairytale fantasy.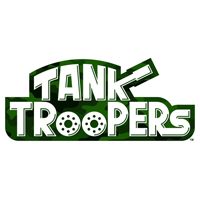 Tank Troopers
Action 16 February 2017
A multiplayer-oriented action game developed by Nintendo. Tank Troopers is a three dimensional shooter, in which the players assume control of cartoon tanks with an objective to defeat the tanks belonging to the enemy team. The game offers twelve characters, whose abilities and appearance influence the look and the available tactical options. The action is seen from a third-person perspective with first-person perspective aiming.