The Elder Scrolls V: Skyrim Expansions & DLCs
Game Expansions and DLCs available for The Elder Scrolls V: Skyrim Video Game.
Game Expansions for The Elder Scrolls V: Skyrim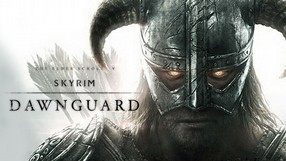 The Elder Scrolls V: Skyrim – Dawnguard
RPG 26 February 2013
The first large story expansion to The Elder Scrolls V: Skyrim, the fifth installment in the cult RPG series developed by Bethesda. The expansion called Dawnguard focuses its story on the return of a powerful vampire lord – Harkon - who intends to cover the sun by using an Elder Scroll and a mythical weapon, and bring eternal darkness to the world. The titular order of vampire hunters is standing in his way. The main protagonist of the game must temporarily take a break from hunting dragons in order to join one side of the conflict. Depending on the choice, new paths open before the protagonist – he can transform into a vampire or he can gain access to interesting weapons and spells. In addition to new areas to explore, new quests to complete and new enemies to defeat, the expansion introduces the possibility to fight on horseback, the option to change the look of the protagonist and new skill trees, which – what's interesting – aren't assigned for experience points, but for killing opponents who have them.