18th centuryAndroid Video Games
Video Games Encyclopedia by Gamepressure.com
Android is the name for the Linux-based operating system from Google, used in smartphones and tablets from many manufacturers since 2008. Despite the fact that most of the devices on the market use Android, game developers slightly prefer its rival – iOS. Google's OS is also a "heart" for consoles such as NVIDIA Shield, Amazon Fire TV and Ouya.
Browse the Encyclopedia by genre and tags. Each game has one main genre: Action, Fighting, Puzzle, Adventure, RPG, Sports, Strategy, Simulation, Party, Racing, Arcade. You can search multiple tags and filter games by platforms, scores, or release dates.
Vampire Legends: The True Story of Kisilova
Adventure 26 November 2015
A casual HOPA game developed by Organic 2 Digital Studio. Vampire Legends: The True Story of Kisilova takes us to 18th century Europe, fifty years after a terrible plague decimated Habsburg lands. A small city, Kisilova, observes a series of mysterious deaths, which seem to foreshadow the return of the plague. In order to prevent a widespread panic from ensuing, the Prince of Wittemberg sends a pair of investigators to the town, who are tasked with discovering the truth.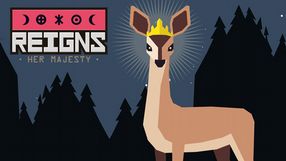 Reigns: Her Majesty
Strategy 07 December 2017
A sequel to the popular multi-genre game, blending elements of logic puzzle, adventure, and strategy games with some roguelike aspects. Like in the first installment, the production was created by Nerial. Reigns 2 is set in a tongue-in-cheek version of the middle ages. The protagonist is a queen, who has just ascended to the throne, and your task is to keep her there for as long as possible.