GBA Fighting Video Games
Fighting games. In these titles controlled character is usually fighting with one opponent on a special arena or a ring. The player can use a couple of basic moves or many combos and special attacks which require pressing specific sequences of buttons to be triggered. more

Dragon Ball Z: Supersonic Warriors (GBA)
Fighting 22 June 2004
A fighting game developed by Bandai, based on the license of the cult-classic manga created by Akira Toriyama. The mainstay of the game is the story mode, in which the players can follow the three sagas known from the animated series: Namek, Android, and Majin Buu. We assume the role of Goku, the most powerful warrior on Earth, who faces consecutive enemies. The points awarded for progress in each saga can be spent on additional characters, new difficulty levels, or Dragon Ball Museum.

Super Street Fighter II: Turbo Revival (GBA)
Fighting 30 October 2001
Conversion of one of the best made two-dimensional beats. Several dozens of different warriors are at the player's disposal. It is worth mentioning that the control system is extensive but easy to use.

Mortal Kombat Advance (GBA)
Fighting 12 December 2001
A classic two-dimensional fight, thanks to which we can take control over warriors from "Ultimate Mortal Kombat 3" and "MK Trilogy" games. Simplified control should be of particular interest to beginners.

Mortal Kombat: Deadly Alliance (GBA)
Fighting 20 November 2002
Shant Tsung and Quan Chi are very stubborn beasts. They joined forces to destroy Raiden.... Mortal Kombat: Deadly Alliance offers a lot of innovations compared to previous versions. Fighters get dirty, their wounds bleed, with whom the kimon remains shreds. And all this in full 3D and with the music tuning for even more rehearsal.

Dual Blades (GBA)
Fighting canceled
A brutal two-dimensional fight in which we take control of one of several different warriors. Many of them were gifted with additional abilities, including magical ones.

Power Rangers Ninja Storm (GBA)
Fighting 05 September 2003
A classic two-dimensional arcade game based on the title TV series. We play the role of one of the superheroes, fighting with enemies we meet along the way.

Dynasty Warriors Advance (GBA)
Fighting 29 August 2005
Warriors Advance Dynasty is a Game Boy Advance version of the popular scaling console. Our main goal here is to fight numerous enemy troops.

Zatch Bell!: Electric Arena (GBA)
Fighting 21 November 2005
Zatch Bell: Electric Arena, produced by Eighting, is a game that expands the already large stock of various productions related to the Zatch Bell series of cartoons. The series known from Cartoon Network has gained a large group of supporters all over the world, so it's no wonder that a game has appeared, bringing the adventures of nice Mamodo to virtual reality.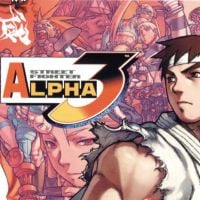 Street Fighter Alpha 3 (GBA)
Fighting 29 November 2002
The third part of one of the most famous console fights, this time in a pocket edition. We take control of one of the dozens of warriors and take part in a series of extremely dynamic duels.

Rock 'Em Sock 'Em Robots (GBA)
Fighting 02 October 2006
Not too complex two-dimensional fight, modelled on a toy for children. We participate in robot battles, choosing between ten different machines.