PlayStation VRiOS Video Games
Video Games Encyclopedia by Gamepressure.com
iOS is the name for the operating system which Apple is using in its own smartphones and tablets (iPhones and iPads) since 2007. iOS is a more popular platform among the mobile developers than Android, despite the fact that the latter is used in a greater number of mobile devices. Apple's success is a result of bigger revenues for developers creating iOS games and greater performance of iPhones and iPads, among other things.
Action
Arcade
Fighting
RPG
Strategy
Adventure
Sports
Racing
Simulation
Logic

1
Party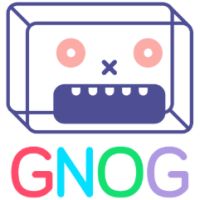 GNOG (iOS)
Logic 28 November 2017
A funny puzzle game that allows you to solve riddles resembling three-dimensional puzzles, stylized on the colored heads of monsters. Production uses virtual or augmented reality technologies. It was created by an independent studio KO_OP and released by Double Fine Presents.