browserPC Video Games
Video Games Encyclopedia by Gamepressure.com
PC (Personal computer) - one of the most popular home platforms and the only one which doesn't offer playing video games as its main purpose. PC was born in the 1970s, but it is impossible to give an exact moment of its birth or even a name of its creator. However, IBM is the one who gave computers their present shape, using, at the beginning of the 1980s, an idea of open architecture – which is today one of the most important differences between computers and consoles.The foundations of PC as a gaming platform are currently systems of digital distribution of video games (Steam, Origin, Uplay) and MMO games that mostly work in f2p (free-to-play) model.
Browse the Encyclopedia by genre and tags. Each game has one main genre: Action, Fighting, Puzzle, Adventure, RPG, Sports, Strategy, Simulation, Party, Racing, Arcade. You can search multiple tags and filter games by platforms, scores, or release dates.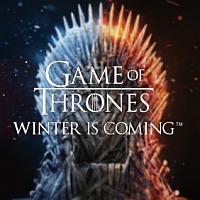 Game of Thrones: Winter is Coming
Strategy 14 November 2019
Extended browser production, combining elements of a strategy game and RPG. The game is based on the license of the popular TV series Game of Thrones. The Chinese studio Yoozoo Games is responsible for its creation.
Epic Arena
Puzzle 26 September 2013
The title is based on a free-to-play model, combining elements characteristic for computer board games and card games. The player takes control of one of the armies standing on both sides of the conflict and takes part in a turn-based battle.