PokemonPC Video Games
Video Games Encyclopedia by Gamepressure.com
PC (Personal computer) - one of the most popular home platforms and the only one which doesn't offer playing video games as its main purpose. PC was born in the 1970s, but it is impossible to give an exact moment of its birth or even a name of its creator. However, IBM is the one who gave computers their present shape, using, at the beginning of the 1980s, an idea of open architecture – which is today one of the most important differences between computers and consoles.The foundations of PC as a gaming platform are currently systems of digital distribution of video games (Steam, Origin, Uplay) and MMO games that mostly work in f2p (free-to-play) model.
Browse the Encyclopedia by genre and tags. Each game has one main genre: Action, Fighting, Puzzle, Adventure, RPG, Sports, Strategy, Simulation, Party, Racing, Arcade. You can search multiple tags and filter games by platforms, scores, or release dates.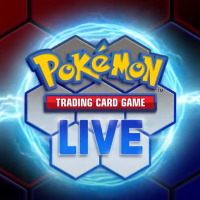 Pokemon Trading Card Game Live
Puzzle 2022
Pokemon Trading Card Game Live is the next digital incarnation of the Pokemon-licensed card game. This time, The Pokemon Company itself developed the game which replaced the earlier Pokemon TCG Online.

Pokemon Project Studio
Party 20 September 2001
Interactive graphic program for children with Pokemons in the lead role. It allows younger players to create nice pictures of Nintendo's pets. With the help of a simple interface they design tattoos, stickers, postcards, stationery, banners and many other useful things.