PS1 Party Video Games
Party games. Category of titles that put emphasis on multiplayer mode and interactions between people playing in the same room. Party games are usually collections of arcade minigames. The most popular titles from this genre are such series as Rock Band or SingStar. more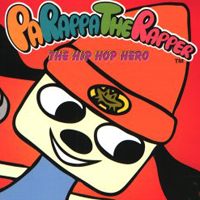 PaRappa the Rapper (1997) (PS1)
Party 26 October 1997
One of the first modern rhythmic games. PaRappa the Rapper tells the story of a rap dog who, in order to impress his sympathy Sunny Funny, starts learning kung-fu and takes a driving license. The game consists of pressing the sequence of buttons displayed on the screen. The more precise the player is, the better the score is.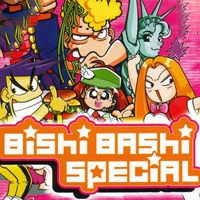 Bishi Bashi Special (PS1)
Party 07 July 2000
A compilation of two games released exclusively in Japan - Bishi Bashi Special and Bishi Bashi Special 2. The production offers a total of 85 party mini-games that test players' reflexes and challenge them crazy. The title is characterized by a fast pace of action and manga visual setting.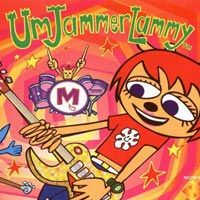 Um Jammer Lammy (PS1)
Party 18 March 1999
Spin-off game PaRappa the Rapper, developed by NanaOn-Sha studio. Players play the title role of Lammy, who tries not to be late for her dream concert. Playing with UmJammer Lammy is about pressing certain buttons at the right time - the more accurate we are, the higher the score we get.