politicsPS2 Video Games
Video Games Encyclopedia by Gamepressure.com
PlayStation 2 is the 6th generation console from Sony and a successor to PlayStation (PSX). It was released on October 26th, 2000 in North America and less than a month later in Europe. It had 300 MHz CPU and 32 MB RAM. PS2 was in production up till 2013, despite the fact that in 2006 it was succeeded by PlayStation 3. With over 155 million units sold, it's still the most popular console in the history of gaming industry.
Browse the Encyclopedia by genre and tags. Each game has one main genre: Action, Fighting, Puzzle, Adventure, RPG, Sports, Strategy, Simulation, Party, Racing, Arcade. You can search multiple tags and filter games by platforms, scores, or release dates.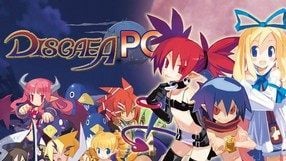 Disgaea: Hour of Darkness
RPG 27 August 2003
The first installment in the tactical jRPG originally released on PlayStation 2 and PlayStation Portable. After a decade, an improved port has finally made its way to PC. In Disgaea PC you assume the role of a demon prince named Laharl, who having awakened from two-years' sleep learns about the death of his father. As his successor, he decides to regain the throne and his subjects' trust by setting out on a dangerous journey during which he will meet many allies and foes.