Upcoming PS3 Video Games
Video Games Encyclopedia by Gamepressure.com
A list of Upcoming video games for PS3 sorted by sorted by popularity among gamers.
PlayStation 3 is the 7th generation console from Sony. It was released on November 17th, 2006 in North America and March 23rd, 2007 in Europe. PS3 came about a year later than its biggest rival – Xbox 360 from Microsoft – so it didn't manage to conquer the market as PlayStation 2 had done a couple of years earlier. Also, complicated architecture of the console – based on the Cell CPU which became a pain in the neck for game developers – made it harder to achieve great sales results. PlayStation 3 was succeeded by PlayStation 4 in 2013.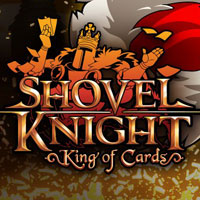 Shovel Knight: King of Cards (PS3)
Arcade December 2019
The last expansion to the well-received game Shovel Knight. Both the add-on and the base game have been developed by Yacht Club Games. The main protagonist of the expansion is the titular King of Cards, who is one of the bosses the player has to fight as the Shovel Knight in the base game. The main protagonist has to prove their rights to the crown by defeating three usurpers from the neighboring lands. Similarly to the base game, Shovel Knight: King of Cards is a 2D platform game with RPG elements. The new hero fights and moves in a different manner than the previous protagonists - he mounts a short charge, which stuns the enemies and destroys some of the obstacles on the map. He also has a special ability - he can perform a pirouette on enemies' heads multiple times. As one progresses through the story, the character acquires more powerful weapons, armor, and new companions. An interesting element of the game is a minigame, in which one can play cards with NPCs. The gameplay revolves around the story campaign, which is well complemented by special challenges, in which one can test their skills in platform puzzles as well as combat.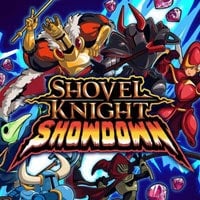 Shovel Knight: Showdown (PS3)
Fighting December 2019
Another extension to the warmly received Shovel Knighta, whose development is the responsibility of the authors of the original - Yacht Club Games studio. Unlike other DLCs, Showdown is not a feature addition - it introduces a new gameplay mode instead.