PvPPS3 Video Games
Video Games Encyclopedia by Gamepressure.com
PlayStation 3 is the 7th generation console from Sony. It was released on November 17th, 2006 in North America and March 23rd, 2007 in Europe. PS3 came about a year later than its biggest rival – Xbox 360 from Microsoft – so it didn't manage to conquer the market as PlayStation 2 had done a couple of years earlier. Also, complicated architecture of the console – based on the Cell CPU which became a pain in the neck for game developers – made it harder to achieve great sales results. PlayStation 3 was succeeded by PlayStation 4 in 2013.
Browse the Encyclopedia by genre and tags. Each game has one main genre: Action, Fighting, Puzzle, Adventure, RPG, Sports, Strategy, Simulation, Party, Racing, Arcade. You can search multiple tags and filter games by platforms, scores, or release dates.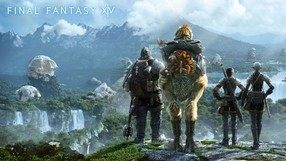 Final Fantasy XIV: A Realm Reborn
RPG 27 August 2013
The fourteenth instalment of the legendary jRPG series, developed as a MMO game - similar to Final Fantasy XI released in 2003.

Final Fantasy XIV: Heavensward
RPG 23 June 2015