Games WorkshopReleased PS4 Video Games
Video Games Encyclopedia by Gamepressure.com
A list of Released Games Workshop video games for PS4 sorted by popularity among gamers.
PlayStation 4 is the 8th generation console from Sony. It was released on November 15th, 2013 in North America and two weeks later, on November 29th, in Europe. Other than its predecessor, PS4 has a PC-like architecture, with its "heart" manufactured by AMD (8-core Jaguar CPU and 1,84 teraflops GPU) assisted by 8 GB of RAM.
Browse the Encyclopedia by genre and tags. Each game has one main genre: Action, Fighting, Puzzle, Adventure, RPG, Sports, Strategy, Simulation, Party, Racing, Arcade. You can search multiple tags and filter games by platforms, scores, or release dates.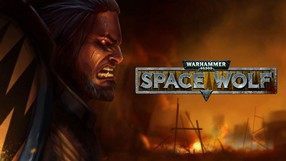 Warhammer 40,000: Space Wolf
Strategy 26 March 2019
A turn-based tactical game enriched with elements of RPGs and card game titles. Developed by HeroCraft, the game focuses on the titular squad of Space Marines, whose ship has fallen into a trap of Chaos Space Marines from the Word Bearers legion. The team lands on the surface of the planet Kanak - faced with the threat, they take up the fight for the glory of the Emperor.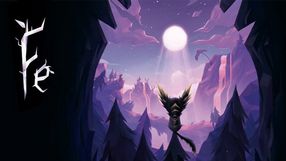 Fe
Adventure 16 February 2018
A third-person perspective action game with platform genre features developed by Swedish studio Zoink Games as part of EA Originals, an initiative created in order to support independent developers. The game takes place in a mysterious realm inhabited by weird animals of which one the players control. The gameplay mechanics of the game combine solving riddles with classic platform-genre exploration.