manga and animeUpcoming PS5 Video Games
Video Games Encyclopedia by Gamepressure.com
A list of Upcoming manga and anime video games for PS5 sorted by popularity among gamers.
PlayStation 5 (PS5) is Sony's 9th-generation video-game console launched in late 2020. It marks the first time Sony used the faster SSD in its console. Other than that, it also came with an AMD Zen 2 CPU, 16 GB of RAM and 10,28-TFLOPs GPU. The PS5 also brought a new controller – the DualSense, boasting an innovative feature of adaptative triggers. The console is backwards-compatible with the PS4. PlayStation 5 was launched in two versions – with physical Blu-ray drive, and without it (the PS5 Digital Edition).
Browse the Encyclopedia by genre and tags. Each game has one main genre: Action, Fighting, Puzzle, Adventure, RPG, Sports, Strategy, Simulation, Party, Racing, Arcade. You can search multiple tags and filter games by platforms, scores, or release dates.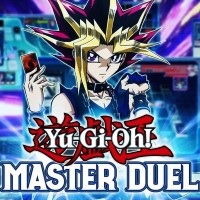 Yu-Gi-Oh! Master Duel
Puzzle 2022
Yu-Gi-Oh! Master Duel is another game based on the license of one of the most popular card games. This time Konami resigned from references to the anime series. Instead, they focused on providing a platform for professional games of two variants of the actual card game.