Upcoming PS Vita RPG Video Games
Video Games Encyclopedia by Gamepressure.com
A list of Upcoming RPG video games for PSV sorted by sorted by popularity among gamers.
RPG. This category includes games that put emphasis on progress system for a controlled character (or a group of characters) which is (are) described with many statistics. They also have a multi-plot story and quests. There are classic RPGs with turn-based combat and rules inspired by pen-and-paper RPGs (e.g. Baldur's Gate, Fallout), action RPGs with dynamic real time combat (Dark Souls) and jRPGs – very specific titles based on Japanese style and culture, especially on manga and anime (Final Fantasy, Kingdom Hearts). more

Soul Saga (PSV)
RPG 2021
A game developed by American studio Disastercake. The title was inspired by classic jRPG games released on the first generation of PlayStation consoles. Soul Saga takes place in a fantasy realm called Oterra which was devastated by a powerful cataclysm and then gradually conquered by hostile monsters known as Inkheart. Thirty years earlier the forces of evil were stopped by the grand alchemist who created a magic barrier impenetrable for the monsters. When the spell is starting to weaken, the player assumes the role of a young adventurer named Mithos who, together with a group of companions, is trying to find a way to save the civilization. Gameplay mechanics of Soul Saga are strongly inspired by such series like Final Fantasy, Breath of Fire, Suikoden and Persona. The game concentrates on exploring the world, developing characters and facing enemies in turn-based combat in which correct selection of attacks is the key to victory.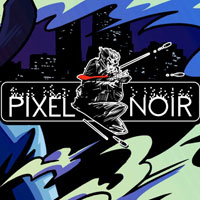 Pixel Noir (PSV)
RPG 2021
An independent retro RPG, which combines elements of a detective game and a horror. The main protagonist of Pixel Noir is trying to solve a mystery of the tragic events from a decade ago when his partner died, leading to him quitting work as a police officer, as he unjustly was sentenced to jail. After being released, he begins to work as a private detective and tries to solve minor cases, until finally, he finds a lead that might help him get the answers that have been taunting him for years. As befits a true RPG, in Pixel Noir, the players get to explore numerous locations, interact with NPCs, find clues, collect valuable items, and fight enemies. Combat is turn-based, nonetheless, it features certain arcade elements. The main protagonist is accompanied by other characters, each one exhibiting unique skills and utilized weapons. Pixel Noir delivers neutral and grim pixel-art visuals.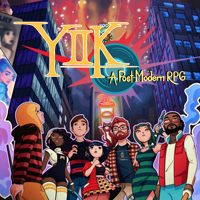 YIIK: A Postmodern RPG (PSV)
RPG February 2021
YIIK: A Post-Modern RPG is a surrealistic jRPG set in the 1990's. It was developed by the independent developer Ackk Studios, creators of games like Chromosphere: The Two Brothers and Two Brothers. The story focuses on the mysterious disappearance of Sammy Pak who was taken by supernatural forces while using an elevator. Her friends decide to embark on a dangerous journey to save her. The single player campaign will give us around twenty five hours of gameplay. Our party of eight moves around an isometric-presented map, every once in a while taking part in turn-based battles against our enemies. The game uses Unity Engine. Visuals in YIIK: A Post-Modern RPG are much different from what we can see in other jRPGs as the game lacks any sort of manga-inspired style. All of the game's dialogues are voice acted.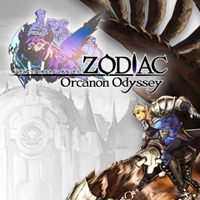 Zodiac: Orcanon Odyssey (PSV)
RPG TBA
A tactical jRPG with a turn-based combat system. It was developed by the French studio Kobojo in cooperation with Kazushige Nojima and Hitoshi Sakamoto who previously worked on several installments of the Final Fantasy series. The story of Zodiac: Orcanon Odyssey takes place in a fantasy world divided into four regions inhabited by various races. The player becomes a young warrior named Cael who leads a patrol that neutralizes threats from potential enemies. During the game the hero travels through various realms, faces many dangerous creatures and learns the dark secrets of the Orcanon world and his own past. The game shows the action from a side perspective and combines classic jRPG elements with modern, console-style graphics. The game was designed with cooperative multiplayer in mind and at any moment of the game one can invite some friends to join the adventure.