Game of Thrones: A Telltale Games Series Video Game Series
Video Games Encyclopedia by Gamepressure.com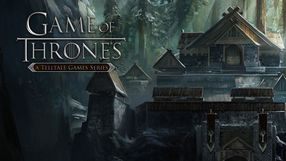 Game of Thrones: A Telltale Games Series - Season Two
Adventure TBA
The second installment in the series of episodic adventure games developed by Telltale Games – the creators of games like The Walking Dead, Tales from the Borderlands and The Wolf Among Us. The game picks up the plot of its predecessor – the story once again focuses on House Forrester, the members of which are trying to recover after the events of the first game. The story is again told from a few different perspectives. In addition to well known characters, completely new ones appear in the game. As in previous games developed by this studio, the gameplay focuses on the story and on the necessity to make various decisions that determine the path of current and further episodes. It is possible to import saved games from the first season and decisions made there will impact the game.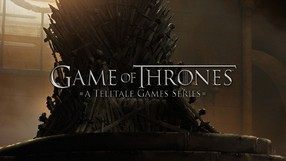 Game of Thrones: A Telltale Games Series - Season One
Adventure 02 December 2014
A game by Telltale Games, the studio behind many others similar productions, designed as an episodic adventure game based on the HBO's popular TV show Game of Thrones - an adaptation of George R. R. Martin's A Song of Ice and Fire books. The game features an original story overlapping with the events presented in the seasons 3-5 of the TV series. This six-part episodic story focuses on the House Forrester, whose members, although missing from the TV show, appeared in the fifth book of the saga. Known for ironwood trade, the Forresters are trying to survive the War of the Five Kings, while competing with House Whitehill. Gameplay employs the classic point-and-click mechanics. The game lets you visit many well-known locations from across both the Westeros and Essos continents, and observe the events from the perspective of several characters whose actions have direct impact on the fate of the two families.