Handball Video Game Series
Video Games Encyclopedia by Gamepressure.com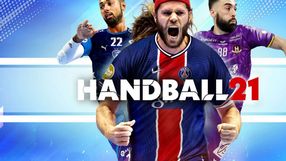 Handball 21
Sports 12 November 2020
Handball 21 is another part of a popular series of sports games dedicated to handball. The game was developed by EKO Software studio. The publisher is the French company Nacon (formerly Bigben Interactive).

Handball 17
Sports 11 November 2016
Another edition of the most popular game series devoted to handball, developed by Bigben Interactive in cooperation with EKO Software. Mechanics-wise, Handball 17 does not deviate significantly from its predecessor. The developer didnít bother with management and other non-sports elements and focused on the gameplay itself, putting emphasis on the incredibly important tactical layer. In the game, we can lead one of 82 licensed teams of the leading European handball leagues (e.g. French, German, or Spanish) to victory. Compared to the previous installment of the series, the production is characterized by visibly enhanced artificial intelligence which manifests both in the behavior of our rivals and our own players. Apart from that, the developers significantly revamped the controls and made them much more user-friendly for beginners thanks to numerous tutorials and hint systems.

Handball 16
Sports 20 November 2015
A first game in a new sport series that can be considered a continuation to the IHF Handball Challenge series developed by Neutron Games Ė a part of Bigben Interactive. This time the game was created by How to Survive studio. In Handball 16 you can play with one of the 62 teams belonging to the strongest European leagues from France, Germany, Spain, or Denmark. The game includes real licensed clubs, featuring real players. Official kits and statistics of the 2015/2016 season are also available. Gameplay revolves around the simulation aspects with special care for tactics. Apart from the career mode, you can play 1-on-1 with your friends, either through LAN or online.