Steel Division Video Game Series
Video Games Encyclopedia by Gamepressure.com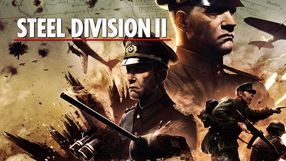 Steel Division 2
Strategy 20 June 2019
A continuation of Steel Division: Normandy 44 - war strategy published in 2017. As in the case of its predecessor, the game takes place during World War II, but this time the players are thrown on the infamous eastern front.
Steel Division: Normandy 44
Strategy 23 May 2017
Another military strategy game in the publishing catalogue of Paradox Interactive, this one developed by the French studio Eugen Systems. Steel Division: Normandy 44 draws much inspiration from the Wargame series created earlier by the same developer, letting players take part in fights over Normandy in 1944. The game features playable armies of such nations as Nazi Germany, the United States, France, Canada, England, Scotland, and Poland. Steel Division: Normandy 44 puts much emphasis on realism, therefore real-time battles are split into three phases, which correspond to actual WWII skirmishes. While moving from one stage of battle to another you get access to new types of units, of which there are now 400 in the game, all based on historical data. Infantry, tanks and support vehicles are also aided by airplanes. Devising a proper tactic serves a key role in the game – the most important things you must consider are the landscape and morale of your soldiers. Too much stress reduces the combat effectiveness of your men and can even make them flee in panic. Steel Division: Normandy 44 lets you play either solo (throughout the campaign) or in multiplayer – up to twenty players can play together in online battles.