The LEGO Movie Video Game Series
Video Games Encyclopedia by Gamepressure.com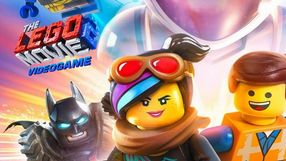 The LEGO Movie 2 Videogame
Arcade 26 February 2019
Platform action game based on the license of The LEGO Movie 2: The Second Part, which is also a continuation of The LEGO Movie Videogame. To save friends and rebuild the city of Bricksburg, the heroes have to embark on a cosmic journey to the Systar system. Standard production allows you to play alone or to cooperate with another player.
The LEGO Movie Videogame
Action 07 February 2014
An action game with elements of 3D platformer, based on a popular franchise of toy bricks. This game was developed by Travellerís Tales, known for such titles as LEGO Marvel Super Heroes and LEGO The Lord of the Rings. The plot in The LEGO Movie Videogame is based on the corresponding movie. The main protagonist, named Emmet, is an ordinary young man, who gets mistaken for a superhero. Together with his friends Emmet has to challenge the cruel Lord Business. Gameplay mechanics are based on solutions that worked well in Travellerís Talesí previous games. One innovation in this game is the world design Ė environments are now entirely built of bricks, which lets you rebuild them freely. As it is always the case with LEGO games, apart from single player experience The LEGO Movie Videogame offers cooperative gameplay for two players.