Praetorians Video Game Series
Video Games Encyclopedia by Gamepressure.com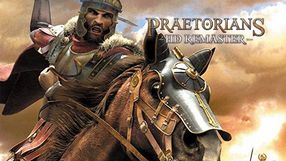 Praetorians: HD Remaster
Strategy 24 January 2020
A remastered version of the RTS from 2003, which takes us back to the Roman Empire; in order to become emperor, the player must fight wars with a limited number of different units at his disposal. Praetorians: HD Remaster stands out from the original with its improved graphics, user interface and control.

Praetorians
Strategy 28 February 2003
Praetorians is a tactical real-time strategy (RTS) prepared by the Pyro Studios development team specializing in this genre. The action of the game was set in Antiquity, and the player directs the actions of one of the three available nations - Romans, Gauls or Egyptians, trying to wisely manage military resources and use the skills of individual units and the combat equipment acquired during the game.