Rebel Inc. Video Game Series
Video Games Encyclopedia by Gamepressure.com

Rebel Inc: Escalation
Strategy 2021
Rebel Inc.: Escalation is a PC port of the mobile strategy Rebel Inc. The aim of the game is to fight the rebellion in a fictional state. In order to do this, the player must build military power while taking care of the needs of the inhabitants.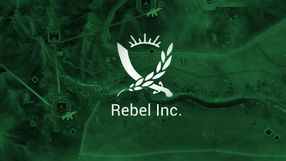 Rebel Inc.
Strategy 06 December 2018
Rebel Inc. is a strategy in which our task is to prevent overturns in a fictional state. When fighting with rebels, we must both invest in strengthening the army and maintain a high level of satisfaction among civilians.