Pokemon Snap Video Game Series
Video Games Encyclopedia by Gamepressure.com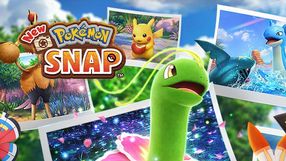 New Pokemon Snap
Adventure 30 April 2021
An exploration adventure game set in the universe of the Pokemon series. Players take on the role of a young photographer who goes on a journey to the archipelago of tropical islands, where he observes and takes pictures of many species of wild Pokemon.

Pokemon Snap
Arcade 10 December 2007
Re-edition of the classic arcade game. We play the role of a professional photographer, setting out on an island inhabited by more than 60 species of Pokemons. Our role is to take the best pictures of creatures.