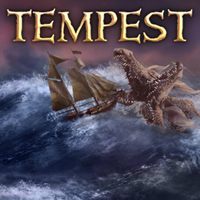 Tempest
An action RPG with simulation elements and pirates, developed by a Russian developer – Lion's Shade. In Tempest, we assume the role of a pirate, traveling the seas and oceans in search of fame and fortune.
RPG | Pirates | ships | indie games | action RPG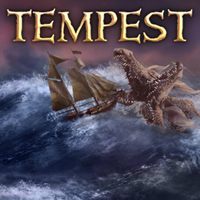 Game mode: single / multiplayer
Multiplayer mode: Internet
Tempest for PC, AND and iOS is a pirate-styled action RPG with simulation elements. A Russian developer, Lion's Shade is responsible for the game. The studio's back catalogue includes a humorous football game – FootLOL: Epic Fail League.
Plot
We assume the role of a pirate traversing the seas and oceans in search of fame and fortune. The plot takes place in a vast, fictional world divided into three large areas. Onboard our ship, we explore dangerous waters and a number of uncharted islands and islets, successively building our pirate reputation, and pocketing new legendary treasures that are ripe for the taking. Nevertheless, this won't be as easy as it seems: we'll cross ways with not only friendly merchant ships, but also ruthless pirates, strange cultists, or even legendary sea monsters such as Kraken or Leviathan.
Mechanics
When it comes to mechanics, Tempest for PC, AND and iOS concentrates on every pirate's bread and butter – exploration and sea battles. As a result, we cannot disembark and traverse the land, which is possible in other contemporary, open world, pirate action RPG games, such as Caribbean! or Raven's Cry. The action is seen from the perspective of our ship, which can be substantially modified throughout the course of the game – beginning from outside looks (hull, colors, flags, sails, etc.) up to a wide range of weaponry, such as cannons, mortars, flamethrowers, and so on. Additional perks can be acquired through the mythical artifacts that can be found during various journeys. Tempest, like almost any RPG titles, incorporates a system of character development. During the gameplay, our character, but also his crew, score experience points, changing from ordinary deck hands to real sea wolves.
Even if the batalistic element is a very important aspect of the game, the authors left some semblance of freedom to choose our own way of behavior. Depending on our preferences, we can choose to be more of a merchant, trying to buy cheap products and sell them for a much higher price. The way of a ruthless and fear-instilling pirate that plunders every encountered ship is also possible.
Game modes
Tempest for PC, AND and iOS includes gameplay modes for lone sea wolves, as well as multiplayer enthusiasts. In multiplayer mode, we can cooperate with our friends, jointly carrying out some of the story quests or fighting between each other on an open sea.
Technical aspect
Limiting the scope of the gameplay to spectacular sea battles allowed Lion's Shade developers to perfect this element of the game. Owing to this fact, Tempest for PC, AND and iOS is characterized by high quality 3D visuals, which inevitably evoke certain associations with nautical installments of Assassin's Creed series.
Age Rating
age requirements: everyone
System requirements
PC / Windows
Minimum: Intel Dual Core 2.0 GHz, 2 GB RAM, 500 MB HDD, Windows XP SP3