WiiU Fighting Video Games
Fighting games. In these titles controlled character is usually fighting with one opponent on a special arena or a ring. The player can use a couple of basic moves or many combos and special attacks which require pressing specific sequences of buttons to be triggered. more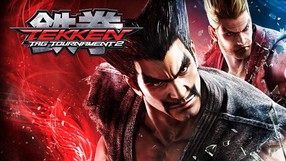 Tekken Tag Tournament 2 (WiiU)
Fighting 18 November 2012
An arcade fighting game developed by Bandai Namco. It is the second installment in the subseries focusing on fights 2vs2. The plot is non-canonical here, serving the purpose of the background for spectacular fighting. The game features over fifty well-known fighters participating in the titular tournament. The player can change both their appearances and weapons to one's liking. Before the fight begins, the player selects two combatants to be used interchangeably.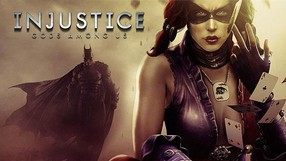 Injustice: Gods Among Us (WiiU)
Fighting 16 April 2013
A spectacular fight of the creators of Mortal Kombat. In the game we will play one of the superheroes or superhumans, appearing in films and comic books from the DC universe. During combat, all characters use their characteristic powers and skills.

Pokken Tournament (WiiU)
Fighting 18 March 2016
A three-dimensional fighting game with Pokémon. Pokkén Tournament has been made by the key creators of the Tekken and Soulcalibur series. It was initially released in Japanese arcades in July 2015. Wii U console version introduces many fixes, as well as a single player mode. Fights take the form of one on one duels on closed arenas.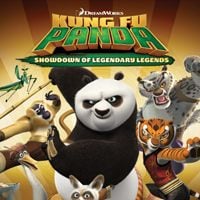 Kung Fu Panda: Showdown of Legendary Legends (WiiU)
Fighting 17 November 2015
It is a 3D action-packed brawler with arcade elements, set in the Kung Fu Panda universe depicted in the popular movies and TV series. The players take part in the Legendary Legends Tournament along with the best 20 kung fu warriors (along with four new characters that need to be unlocked). The competition involves three types of various arenas that move, change their shape, and challenge players with various special features.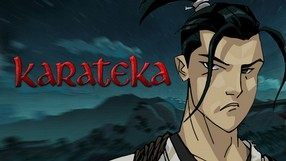 Karateka (WiiU)
Fighting canceled
Karateka is a brawl developed by the Liquid Entertainment team led by Jordan Mechner, in which, as a Japanese karate champion, we have to face the minions of the evil lord. The game is about playing a series of duels with more and more powerful opponents.

Street Fighter Alpha 2 (WiiU)
Fighting 22 May 2009
The second installment of the Street Fighter Alpha sub-series, a continuation of Capcom's best-selling series of two-dimensional battles. A gallery of characters known from the first part of the series returns in the game, although there are also a few new ones. The creators also introduced a number of modifications to the combat mechanics known from the original.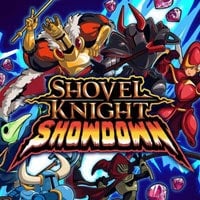 Shovel Knight: Showdown (WiiU)
Fighting 10 December 2019
Another extension to the warmly received Shovel Knighta, whose development is the responsibility of the authors of the original - Yacht Club Games studio. Unlike other DLCs, Showdown is not a feature addition - it introduces a new gameplay mode instead.

Samurai Shodown 2 (WiiU)
Fighting 08 August 2008
Reedition of a popular two-dimensional fight. We embark on spectacular battles by controlling one of the sixteen available characters.