WiiU Fighting Video Games
Video Games Encyclopedia by Gamepressure.com
A list of Released Fighting video games for WiiU sorted by composite score.
Fighting games. In these titles controlled character is usually fighting with one opponent on a special arena or a ring. The player can use a couple of basic moves or many combos and special attacks which require pressing specific sequences of buttons to be triggered. more

Pokken Tournament (WiiU)
8.3 Game Score
A three-dimensional fighting game with Pokémon. Pokkén Tournament has been made by the key creators of the Tekken and Soulcalibur series. It was initially released in Japanese arcades in July 2015. Wii U console version introduces many fixes, as well as a single player mode. Fights take the form of one on one duels on closed arenas. Players choose one of many available Pokémon, both from old and new generations of the main RPG series, including Lucario, Machamp, Suicune, Gardevoir, Pikachu, Gengar, Weavile, Charizard and Blaziken, among many others. Each uses a different fighting style and unique combos. There are also special combinations of buttons that let us summon another Pokémon as support. Pokkén Tournament lets the player face both artificial intelligence and other people, either through LAN or online.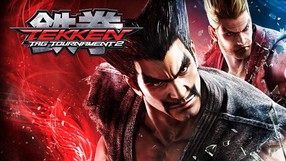 Tekken Tag Tournament 2 (WiiU)
8.1 Game Score
An arcade fighting game developed by Bandai Namco. It is the second installment in the subseries focusing on fights 2vs2. The plot is non-canonical here, serving the purpose of the background for spectacular fighting. The game features over fifty well-known fighters participating in the titular tournament. The player can change both their appearances and weapons to one's liking. Before the fight begins, the player selects two combatants to be used interchangeably. The second installment of the Tag Tournament subseries improves and expands the tag mechanics, allowing the player to perform special attacks, such as complex combos or throws executed by two fighters together. Interactive elements of the in-game arenas can be used in combat as well, by hitting the opponent's head against a wall for example. Tekken Tag Tournament 2 offers regular game modes, including Tutorial, Training, as well as Versus and Arcade. Apart from the solo experience, the game features multiplayer competition for up to four players.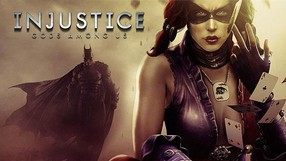 Injustice: Gods Among Us (WiiU)
7.6 Game Score
A spectacular fight of the creators of Mortal Kombat. In the game we will play one of the superheroes or superhumans, appearing in films and comic books from the DC universe. During combat, all characters use their characteristic powers and skills.