JapanWiiU Video Games
Video Games Encyclopedia by Gamepressure.com
Wii U is the 8th generation console from Nintendo and a successor to Wii. It was released almost all around the world in November 2012. Wii U had many new features (with GamePad controller on the top of the list) and significantly better performance, but it didn't manage to repeat the big success of its predecessor; actually, it wasn't even close. That's why less than 3 years after the release of Wii U the world began to spread rumors about the console's successor, initially codenamed NX.
Browse the Encyclopedia by genre and tags. Each game has one main genre: Action, Fighting, Puzzle, Adventure, RPG, Sports, Strategy, Simulation, Party, Racing, Arcade. You can search multiple tags and filter games by platforms, scores, or release dates.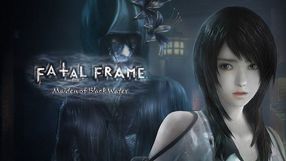 Fatal Frame: Maiden of Black Water
Adventure 27 September 2014
The fifth fully-fledged installment of the survival horror series started on PlayStation 2. In the game we play the role of three heroes who come to the area of the mysterious Hikayama Mountain, guided by various personal motives. The game is divided into episodes during which we search for missing persons. An inseparable element of the characters' equipment is a special camera that allows them to exorcise ghosts by taking pictures of them.