WiiU Racing Video Games
Racing games. Category of games about racing with rivals using various vehicles. Player's purpose is to be first on the finish line or to achieve the best lap time possible. There are titles with land, water and air vehicles which are controlled in an arcade or simulating manner. more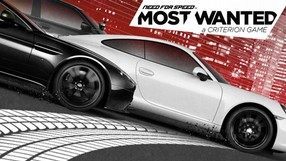 Need for Speed: Most Wanted (WiiU)
Racing 19 March 2013
A new installment in the legendary racing series. As the title suggests, the game refers to one of the most well-received parts of the series - the original 2005's Need for Speed: Most Wanted. The game was developed by Criterion Games, a company well-know for the Burnout series. The remake resembles the original game when it comes to dynamic police chases and the so-called Blacklist, where the player challenges other most wanted drivers for races and climbs up their ranks.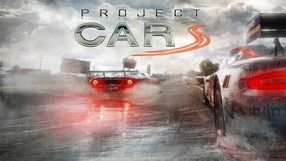 Project CARS (WiiU)
Racing canceled
A robust car racing simulation game created by the experts at this genre, Slightly Mad Studios (Need for Speed Shift, Test Drive: Ferrari Racing Legends and other titles), in cooperation with the community of World of Mass Development. Project CARS lets you test your driving skills, putting you behind the wheel of diligently recreated cars of different classes – from karts, through sport cars, to Formula 1 racing cars.

Sonic & All-Stars Racing Transformed (WiiU)
Racing 18 November 2012
Arcade races as a continuation of Sonic & Sega All-Stars Racing. We play the role of one of the heroes of the popular Sega series and sit at the helm of vehicles capable of transforming into cars, ships or motor boats.

Hot Wheels: World's Best Driver (WiiU)
Racing 17 September 2013
Hot Wheels: World's Best Driver is a crazy, arcade competition for the title of the best driver in the world. We have more than 70 challenges to overcome, located in different corners of the globe, and 24 vehicles based on original Mattel toy models.

The 90's Arcade Racer (WiiU)
Racing canceled
The 90's Arcade Racer is a jointly developed Pelikan13 and Nicalis racing game with a purely arcade riding model. The production reproduces the visual style and driving mechanisms that characterized the titles of this genre present in salons with vending machines in the title decade of the last century.

F1 Race Stars: Powered Up Edition (WiiU)
Racing 20 December 2013
A special edition of the family racing game under Formula 1 license, created by Codemasters Racing studio, dedicated to WiiU users. In this cartoon-style game we meet avatars of real F1 drivers and sit behind the wheel of cartoon cars to race on crazy tracks filled with various surprises and power-ups.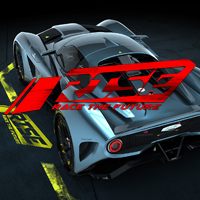 Rise: Race The Future (WiiU)
Racing canceled
A racing game taking place in a futuristic world. The players control lightning-fast, cutting-edge vehicles. The title is the first multi-platform project from VD-dev, a seasoned French studio, known for games for Nintendo portable consoles. RISE: Race The Future employs a driving model inspired by the classic Sega Rally series, highly arcade in nature, and focuses on mastering drift techniques.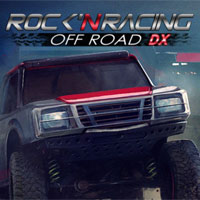 Rock'N Racing Off Road DX (WiiU)
Racing 15 September 2015
Arcade racing game in which we sit behind the wheel of various cars adapted to off-road competition and fight for victory on twenty-four off-road routes. The production allows you to have fun not only on your own, but also with other players in the local multiplayer mode.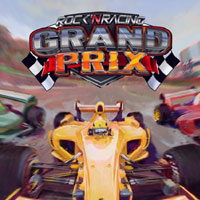 Grand Prix Rock 'N Racing (WiiU)
Racing 05 September 2016
An arcade racing game from Spanish studio EnjoyUp Games with classic top-down view. Though its focuses on Formula 1 racing car competition, its driving model is anything, but realistic, and fair play rules are rather lightly treated. We are given 10 different tracks from 10 countries, and the game is divided into racing seasons. Our vehicle's parameters play major part in achieving victory, and they can be modified through tokens earned through racing.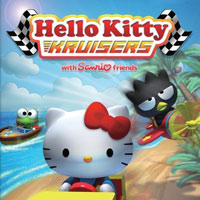 Hello Kitty Kruisers (WiiU)
Racing 21 March 2014
Hello Kitty Kruisers is a 3D arcade racing game in which players control characters known from the cartoon Hello Kitty. The production resembles the Mario Kart series released on Nintendo consoles.

FAST Racing Neo (WiiU)
Racing 10 December 2015
A futuristic racing game developed by Shin'en Multimedia. It is a sequel to FAST Racing League, which was released on Nintendo Wii and referenced the iconic F-Zero series from the 90s. The game takes place during 22nd century in which technology made it possible to organize spectacular races of anti-gravity vehicles. The new discipline quickly became a worldwide phenomenon transmitted by television and watched by millions of people all over the world.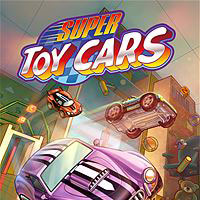 Super Toy Cars (WiiU)
Racing 24 July 2014
Arcade races of toy cars, referring to such cult games as Re-Volt, Stunt GP or Micro Machines series. In the game we race on a dozen or so twisted tracks, located in four typically toy sceneries. The game is enriched by bonuses scattered around the route and improvements installed in cars. The game also offers a multiplayer mode, allowing you to play locally (4 people) or online (8 people).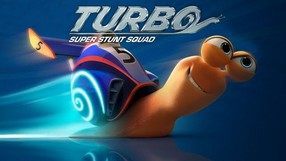 Turbo: Super Stunt Squad (WiiU)
Racing 16 July 2013
Turbo: Super Stunt Squad is an action racing game based on DreamWorks Animation SKG's animated film. Players will experience the adventures of snails, which in spite of their nature love speed, racing and spectacular stunts. The title was produced by Monkey Bar Games studio, known from Madagascar 3: The Video Game and Ben 10: Galactic Racing.

Jett Tailfin (WiiU)
Racing 25 March 2014
A three-dimensional racing game in which players play colorful sea fish. The races take place in a variety of locations and include many abbreviations and hidden surprises. The graphic design is modelled on the film "Where Nemo is" from the Walt Disney studio.