WiiU Simulation Video Games
Simulation games. These titles put emphasis on simulating authentic (or fictional) actions in the most realistic manner possible. They allow the player e.g. to control civil (digger, crane, bus) or military vehicles (plane, tank, warship). Life simulation games (especially The Sims series) are very specific example of titles in this category, because they can simulate almost infinite number of aspects of human lives. more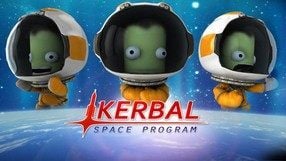 Kerbal Space Program (WiiU)
Simulation canceled
This is the debut from the independent developer Squad. The game is an unusual simulator requiring the player to develop their own space program from scratch. Kerbal Space Program combines features of many genres, but the most important part here is an extensive ship editor, which allows the player to design and build their own, unique spacecraft. The ship is then supposed to fly and land safely on a moon of the Kerbin planet. The spaceship is built from various elements - each of them affects it in flight and serves a specific purpose. Thanks to a realistic flight model, the player is capable of observing the effects of their work and monitoring a set of parameters describing the ship. Apart from the basic, sandbox mode, the game offers a set of story missions requiring the player to recruit a team, conduct research, build bases and visit dozens of planets.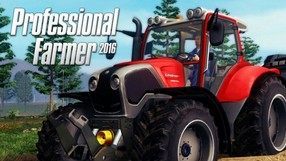 Professional Farmer 2017 (WiiU)
Simulation canceled
Another installment in the popular farming simulator series, also known as Agrar Simulator. The general gameplay mechanics remain the same, while the game is still divided into simulation and economic parts. In the former, we personally engage in various farming activities, such as field reclamation, animal breeding, crop production, planting trees, and harvesting, using a wide variety of agricultural machines. The money we earn is invested into development of our farm, namely: expanding its infrastructure, hiring employees, and purchasing additional equipment. The realistically modeled calendar of farming work as well as occasionally occurring random problems and obstacles play important roles in the game. In addition, the visuals were enhanced, especially since Professional Farmer 2016 is the first installment of the series to be released on consoles.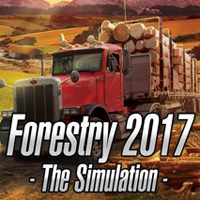 Forestry 2017: The Simulation (WiiU)
Simulation canceled
The next installment in a simulation games series previously known as Woodcutter Simulator. The game is a result of cooperation between the German UIG Entertainment company and a renowned game publisher Namco Bandai. This is the first part of the series that was designed for both PC and console players. Professional Lumberjack 2016 allows you to become a manager of a wood cutting company. Gameplay consists of two layers: simulation and economic. The former offers a wide selection of machines for cutting, processing, and transportation of wood. The economic layer in Professional Lumberjack 2016 focuses around accepting and completing jobs, as well as subsequent investments in the development of your company and new machines, which translates to better efficiency and higher pace of work.