WiiU Sports Video Games
Sports games. They simulate various sports disciplines, e.g. football, basketball, volleyball. Players need agility, reflex, quickness and skill of tactical planning in order to succeed. Sports games usually accurately simulate rules of particular disciplines. Managers are an exception Ė they simulate various disciplines from the perspective of sport clubs and teams, and they contain many elements from strategy and economic games. more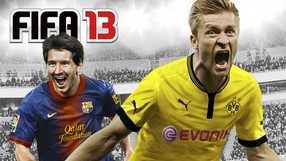 FIFA 13 (WiiU)
Sports 18 November 2012

Wii Sports Club (WiiU)
Sports 30 October 2013
A series of five sports from the popular Wii Sports game released in 2006. Prepared in HD resolution, especially for the owners of the new generation of Nintendo game consoles, allow you to try your hand at bowling, tennis, baseball, golf and boxing. Each of these disciplines uses the unique capabilities of the WiiU gyroscopic controller in a slightly different way.

Mario Tennis: Ultra Smash (WiiU)
Sports 20 November 2015
Another part of the popular sport series from Nintendo, in which we can play tennis posing as one of many characters created by the Japanese company. Among them we will find some long-standing participants, for example, Mario and Peach, but also a lot of heroes new to the Mario Tennis series. The gameplay is purely arcade, although based on the rules of real tennis, and the player's characters controlled are equipped with many unusual skills. It is possible to play both single and double games, either against the AI or other players. Among some noteworthy novelties in Mario Tennis: Ultra Smash appears the technique dubbed Jumpshot, as well as the, unavailable earlier, Mega Battles mode, in which our character will grow after eating a magical mushroom, gaining a major advantage over opponents.

Razor Global Domination Pro Tour (WiiU)
Sports canceled
A free-style scooter sports game developed by Renegade Kid in cooperation with Razor, a North American scooter manufacturer. The player takes part in a set of events known as the international championships for kick-scooter skaters. We travel all around the world, performing various tricks in a number of varied locations that include skate parks, streets, or sand-filled courses. The time between the events can be used to upgrade our scooter, improving its performance by increasing the air time or overall speed. The rider can also be customized by changing his apparel, outside looks, or equipment. The game makes full use of Razorís license, introducing numerous scooters and items from the companyís catalogues.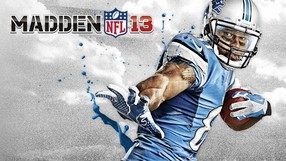 Madden NFL 13 (WiiU)
Sports 18 January 2012
Madden NFL 13 is the 27th edition of the American football simulation series, which dates back to the 1980s. Developers from EA Tiburon studio prepared a large portion of changes, which included not only the audio-visual setting and the way of presenting matches, but also artificial intelligence and mechanisms of controlling players' actions on virtual pitches.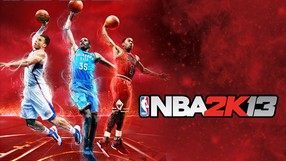 NBA 2K13 (WiiU)
Sports 16 November 2012
Thirteenth installment of the popular series of sports games simulating basketball games. All based on the official NBA license. The game allows you to have fun in the team manager as well as personal participation in matches. The authors introduced a lot of changes, updated their line-ups, increased realism and improved control.