networkWin Phone Video Games
Video Games Encyclopedia by Gamepressure.com
Windows Phone is the name for a family of operating systems used by Microsoft in its own mobile devices since 2010. Mobile Windows is in many ways similar to its predecessor from PCs – which unquestionably rules on the computer market – but it's unable to come out of the shadow of its rivals: Android and iOS. The result of such situation is relatively small number of games being created for Windows Phone.
Browse the Encyclopedia by genre and tags. Each game has one main genre: Action, Fighting, Puzzle, Adventure, RPG, Sports, Strategy, Simulation, Party, Racing, Arcade. You can search multiple tags and filter games by platforms, scores, or release dates.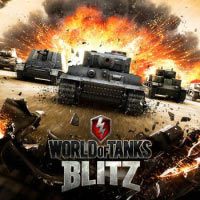 World of Tanks Blitz
Action 16 December 2015
An attempt to transfer the extremely popular World of Tanks from PCs and consoles to mobile devices. As in the case of the original, we are dealing with a free-to-play game, and the fun is based on historical tank clashes in different game modes.

Modern Combat 5: Blackout
Action 24 July 2014
Produced by the Gameloft team, this is a FPS game. We play the role of a soldier of a secret special unit, on whose shoulders falls the obligation to thwart the plans of a powerful terrorist organisation. The authors have prepared feature-length singleleplayer missions and an extensive multiplayer mode.

Decompression
Action canceled
A science-fiction top-down online shooter intended for mobile platforms, created by a Polish development studio, Sathra Games. The action of Decompression takes us to the near future. We assume the role of a colonial infantry commando entangled in a corporate war for resources. Our task is the neutralization of potential threats on spaceships, planetary mining stations, and other planets' moons.