Win Phone Simulation Video Games
Simulation games. These titles put emphasis on simulating authentic (or fictional) actions in the most realistic manner possible. They allow the player e.g. to control civil (digger, crane, bus) or military vehicles (plane, tank, warship). Life simulation games (especially The Sims series) are very specific example of titles in this category, because they can simulate almost infinite number of aspects of human lives. more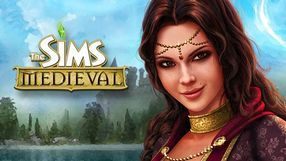 The Sims: Medieval (WP)
Simulation 25 March 2013
The Sims: Medieval is a spin-off installment of the popular life simulator The Sims. The title was developed by Maxis. As the title suggests, the game takes place during the Middle Ages, albeit with a humorous spin. Similarly as in the other Sims games, the player must take care of the needs of the virtual characters. Depending on selected profession (for example king, knight, wizard, bard, blacksmith), the events are shown from different perspective and the available missions vary.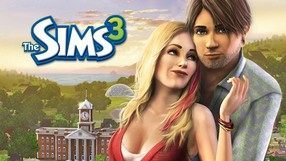 The Sims 3 (WP)
Simulation 15 October 2010
The third major installment in a life simulation game series, The Sims. The title was developed by The Sims Studio in cooperation with Maxis and Electronic Arts. As per usual, The Sims 3 lets you take control of a life of a virtual character from the cradle to the grave. Your job is to provide for the needs of your family of Sims when it comes to their social interactions, family matters, and career.

The Sims FreePlay (WP)
Simulation 12 September 2013
A spin-off of the bestselling series The Sims. It is available as a free-to-play title. The Sims FreePlay was developed by Firemonkeys, a studio that specializes in mobile games. Similarly as in the main installments of the series, the main objective is to control the life of virtual characters and decide what they will do, where they will live and who will they befriend.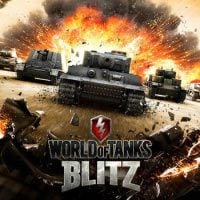 World of Tanks Blitz (WP)
Simulation 16 December 2015
An attempt to transfer the extremely popular World of Tanks from PCs and consoles to mobile devices. As in the case of the original, we are dealing with a free-to-play game, and the fun is based on historical tank clashes in different game modes.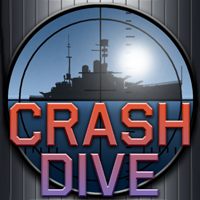 Crash Dive (WP)
Simulation 07 March 2015
Crash Dive is a PC-based simulation of the German U-boot, which patrolled the Atlantic during World War II. The game focuses on realism, but softens it with a little bit of agility elements. Production offers both independent clashes and a dynamic campaign.

Bridge Constructor 2 (WP)
Simulation 27 April 2015
A casual logic and simulation game created by the Clockstone Software development team in cooperation with Headup Games publishing house. The player has the opportunity to play the role of an engineer and build bridges on which cars and trucks will move. The production is characterized by simplicity of gameplay mechanics and cartoon visual setting.

Bridge Constructor Medieval (WP)
Simulation 23 December 2014
The third installment of a series of casual simulation games, in which we play the role of a bridge builder. This time the creators fund players a journey into the past, to the times of fortified castles and fearless knights. The mechanics of the game has been adapted to the medieval realities, and in the game there are completely new modes of play, which are quite a challenge for the veterans of the cycle.