Win Phone Sports Video Games
Sports games. They simulate various sports disciplines, e.g. football, basketball, volleyball. Players need agility, reflex, quickness and skill of tactical planning in order to succeed. Sports games usually accurately simulate rules of particular disciplines. Managers are an exception – they simulate various disciplines from the perspective of sport clubs and teams, and they contain many elements from strategy and economic games. more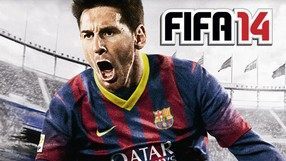 FIFA 14 (WP)
Sports 28 February 2014
A soccer simulation game, and the 21st installment in the FIFA series. The game was created by EA Canada development studio. As always, you can control players from your favorite teams in matches against living opponents or computer AI. FIFA 14's data base contains 15 thousand footballers from several dozen leagues from all over the world. As compared with the previous FIFA games, FIFA 14 brings about some crucial changes to gameplay mechanics, including improved ball physics.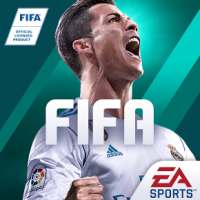 FIFA Mobile (WP)
Sports 11 October 2016
A mobile version of the most popular football game series, developed by EA Mobile. Compared to the original, the gameplay was adapted to the specifics of mobile devices, which called for some simplification. It's dynamic and arcade-like, although it also features a range of options, which allow you to manage your team and choose the right strategy.

FIFA 15 Ultimate Team (WP)
Sports 23 September 2014
A simplified version of EA's popular football game for mobile devices, focusing on the Ultimate Team mode, which is well known from the full-length versions of the Ultimate Team series. The aim of the game is to lead to success a self-created team of stars by playing matches, establishing tactics and carrying out transfers. As the game progresses, we gain new sets of special collector cards, symbolizing better and better players, as well as staff, trainings, new outfits and stadiums.

NBA Jam (WP)
Sports 21 May 2013
Resumption of the classic basketball game in which the player takes part in two-player NBA league matches. The game is fast, dynamic and crazy - often the actions end with batches made after several meters of jumps.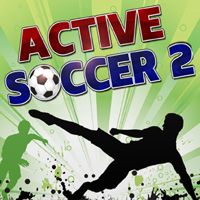 Active Soccer 2 (WP)
Sports 10 April 2015
An arcade soccer game inspired by the classic Sensible Soccer series. The game was developed by an Italian studio The Fox Software, which specializes in this genre - it is popular mainly for such games as Ico Soccer for Nintendo DS or Throw In for PCs; the latter being a remake of the classic title Kick Off 2. The game focuses on delivering an arcade experience and is played from a classic aerial view. The player does not have to get accustomed to using many buttons.

New Star Soccer (WP)
Sports 30 April 2015
New Star Soccer is a football game by New Star Games team available on mobile devices. Production allows you to direct the career of a single player. During matches players have to cope with agility challenges, and between matches they have to take care of trainings, purchase of equipment, contacts with the media and the personal life of the athlete.