WWW Arcade Video Games
Video Games Encyclopedia by Gamepressure.com
A list of Released Arcade video games for WWW sorted by composite score.
Arcade games. Titles from this category require particularly good manual skills. Main purpose of the gameplay is to reach a specific point or defeat enemies while controlling a character or a vehicle. Arcade games usually donít have any story or have it in a very simple form. This category contains e.g. popular platformers. more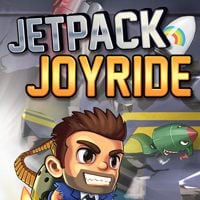 Jetpack Joyride (WWW)
8.0 Game Score
A browser-based casual arcade game in which we play the role of a hero trying to escape with a jet backpack from a secret laboratory. The character will automatically move to the right side of the screen all the time, and our interaction is limited to controlling the jet backpack. The difficulty results from the fact that along the way there are a lot of obstacles waiting for us, with which encountering ends in death.

Angry Birds: Friends (WWW)
7.2 Game Score
Angry Birds: Friends is a logic-arcade game addressed to users of the social network Facebook. As in the rest of the series created by the Finnish studio Rovio Mobile, the player has to deal with the pigs hidden behind various objects, using the slings and the title "furious birds" as missiles.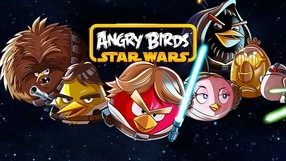 Angry Birds Star Wars (WWW)
6.9 Game Score
Angry Birds Star Wars is the fifth installment of one of the most popular logic-arcade games in the world. This time, in the well known production of Rovio Mobile, Furious Birds are fighting piggies in the universe of Star Wars.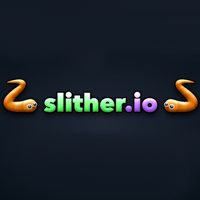 Slither.io (WWW)
5.4 Game Score
Co-developed by Steve Howse and Thorntree Studios, an arcade game resembling the popular mobile and browser hit Agar.io. During the game you are in control of a small snake which grows by eating bright points. Apart from yours, there are other snakes on the map and in order to win, you have to eat what remains of the bigger ones. The only problem is that they die only if they touch other creatures with their heads, so your objective is to maneuver your snake in a way that will make others run into you. This can be achieved with a number of techniques. There is no final purpose to the game, so you can play till the Earth stops turning. Similarly to the aforementioned production by M28 studio, Slither.io features minimalistic visuals. Even though they are simple, they still can give an ample scope for showing your brains and skill.