Upcoming WWW RPG Video Games
Video Games Encyclopedia by Gamepressure.com
A list of Upcoming RPG video games for WWW sorted by sorted by popularity among gamers.
RPG. This category includes games that put emphasis on progress system for a controlled character (or a group of characters) which is (are) described with many statistics. They also have a multi-plot story and quests. There are classic RPGs with turn-based combat and rules inspired by pen-and-paper RPGs (e.g. Baldur's Gate, Fallout), action RPGs with dynamic real time combat (Dark Souls) and jRPGs – very specific titles based on Japanese style and culture, especially on manga and anime (Final Fantasy, Kingdom Hearts). more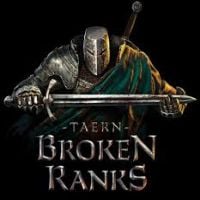 Taern: Broken Ranks (WWW)
RPG 2021
Taern: Broken Ranks is a MMORPG by the Polish studio Whitemoon, responsible for the browser game The Pride of Taern. The game was inspired by isometric RPGs of the Fallout and Baldur's Gate series.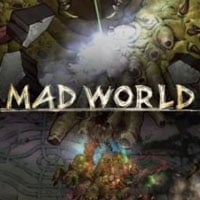 Mad World (WWW)
RPG 2021
A 2D MMORPG set in a post-apocalyptic world, released for mobile devices and PC windows, also in a web browser version. The game utilizes the popular F2P model with microtransactions and was developed for cross-platform gameplay.

Game of Thrones: Seven Kingdoms (WWW)
RPG TBA
A browser MMORPG developed by Bigpoint in cooperation with the experienced Norwegian studio Artplant. The game is based on the fantasy novel A Song of Ice and Fire written by George R.R. Martin. Game of Thrones: Seven Kingdoms is set in the same time frame as the first volume of the books and it focuses on the conflict between the houses Lannister, Baratheon and Stark, who all want to have their own man as the king's governor. In the game the player isn't a member of any of these houses. Instead, he belongs to one of the lesser houses and he can decide which side of the conflict he will join. The game focuses mostly on PvP mode in which the player fights other players. The combat system is very action based – reflex and a good tactical sense are required for victory. Later in the game the player also participates in giant battles and sieges of strongholds, the conquering of which provides access to resources and tax income.