19th centuryXBOX Video Games
Video Games Encyclopedia by Gamepressure.com
Xbox is the first console from Microsoft and the 6th generation gaming platform. It was released on November 15th, 2001 in North America and on March 14th, 2002 in Europe. It didn't achieve great sales – especially in comparison to its biggest rival, PlayStation 2 – but it was successful enough to let Microsoft prepare another console (Xbox 360) and use it to conquer a large portion of the market between 2005 and 2006.
Browse the Encyclopedia by genre and tags. Each game has one main genre: Action, Fighting, Puzzle, Adventure, RPG, Sports, Strategy, Simulation, Party, Racing, Arcade. You can search multiple tags and filter games by platforms, scores, or release dates.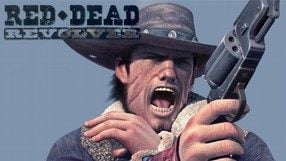 Red Dead Revolver
Action 03 May 2004
A third-person perspective action game developed by Rockstar Games, a company known for Grand Theft Auto and Midnight Club series. The game features a Western setting, starting during the final years of 19th century and the player assumes the role of Red, a man filled with lust for revenge. During his early years he witnessed the death of his parents at the hands of Mexican bandits that wanted to claim possession of a gold mine located on Red's parent's land.

Gun
Action 08 November 2005
An open-world action game developed by Neversoft Entertainment, the studio known from the Tony Hawk's Pro Skater series. Gun takes us to the American Frontier in XIX century and sees us assume control of Colton White – a young cowboy searching for his real family, following the tragic death of his foster father. The game offers an extensive world consisting of vast wastelands, as well as small towns and Indian settlements.