Sherlock HolmesXBOX 360 Video Games
Video Games Encyclopedia by Gamepressure.com
Xbox 360 is the 7th generation console and the second in the Xbox family from Microsoft (a successor to Xbox). It was released between November and December 2005 in North America and Europe. Although it had serious technical issues in the first months of its existence, X360 achieved a great success, making Microsoft a powerful rival to Sony on the home consoles market. The console was succeeded by Xbox One in 2013.
Browse the Encyclopedia by genre and tags. Each game has one main genre: Action, Fighting, Puzzle, Adventure, RPG, Sports, Strategy, Simulation, Party, Racing, Arcade. You can search multiple tags and filter games by platforms, scores, or release dates.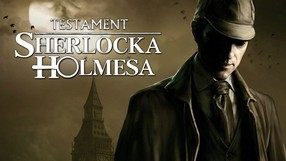 The Testament of Sherlock Holmes
Adventure 20 September 2012
Another chapter of the popular detective series, developed by the Ukrainian studio Frogwares continuously since 2002. The action of the game takes place in 1898 in London, where the legendary detective Sherlock Holmes is trying to solve a case in which the main suspect is himself. Unable to prove his innocence, the hero loses the trust of the citizens and is forced to flee from the police. This time, Holmes' reputation depends on the outcome of the investigation.

Sherlock Holmes vs. Jack the Ripper
Adventure 20 November 2009
Sherlock Holmes vs. Jack the Ripper is a classic adventure directed especially to fans of the most famous detective in the world. Extremely intelligent Sherlock Holmes has to face the most famous serial murderer of mankind - Kuba the Ripper.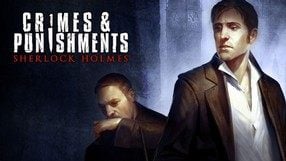 Sherlock Holmes: Crimes and Punishments
Adventure 30 September 2014
Another installment in the popular series of adventure games developed by Frogwares. A few years age the series became available for console players as well. Once again, the player takes on the role of the most famous detective of all times, Sherlock Holmes, and together they will solve various criminal riddles. The story takes place in the Victorian London well known from previous installments of the series.