Upcoming XBOX ONE Arcade Video Games2
Video Games Encyclopedia by Gamepressure.com
A list of Upcoming Arcade video games for XONE sorted by sorted by popularity among gamers.
Arcade games. Titles from this category require particularly good manual skills. Main purpose of the gameplay is to reach a specific point or defeat enemies while controlling a character or a vehicle. Arcade games usually don't have any story or have it in a very simple form. This category contains e.g. popular platformers. more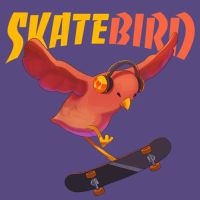 SkateBIRD (XONE)
Arcade 2021
A humorous arcade game dedicated to skateboarding. In SkateBIRD we control the title bird-skater driving in skateparks like bedroom or office, beating point records and performing tasks for other birds.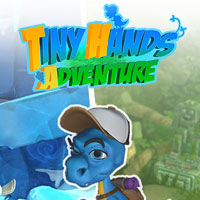 Tiny Hands Adventure (XONE)
Arcade 2022
Tiny Hands Adventure is a charming 3D platform game, in which the players assume the role of Borti – a young, blue T-rex who is trying to replace his short hands. The game was developed by Polish studio Funware.

Giana Sisters 2 (XONE)
Arcade TBA
Giana Sisters 2 is a colourful platform skill game. This is a continuation of Giana Sisters: Twisted Dreams from 2012, created by the Black Forest Games studio.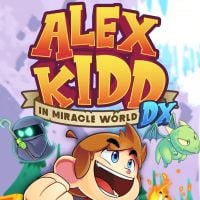 Alex Kidd in the Miracle World DX (XONE)
Arcade 2021
Remake of the classic platformer with the former SEGA mascot created by Merge Games. The authors of Alex Kidd in the Miracle World DX prepared a lot of new content and refreshed the gameplay and technical layer of the game.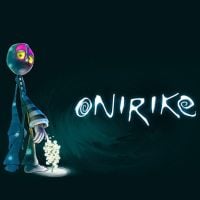 Onirike (XONE)
Arcade March 2021
3D platformer with adventure elements, in which we play the hero named Prieto and travel through colorful locations taken directly from dreams. Onirike is the work of the independent studio DevilishGames, known for its warmly received game Path to Mnemosyne.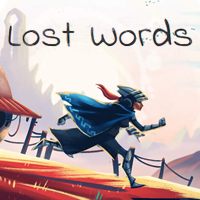 Lost Words: Beyond the Page (XONE)
Arcade 2021
Lost Words is an unusual 2D platform game. It's set inside a young girl's diary and you explore both the text written on the pages and the fantastical lands it describes. An important aspect of the game is solving logic puzzles, done by manipulating words to change the in-game world.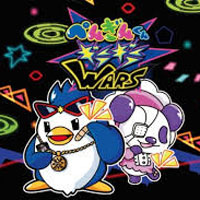 Penguin Wars (XONE)
Arcade TBA
A remake of a third generation arcade game developed by City Connection. We are taken to a special table, manned by two animals with unique stats and abilities. A basic match sees us throw and deflect white balls – to win, one of the players has to place all of his balls on the opponent's side or hit the opponent enough times to drain their health bar. The matches are diversified by various modifiers, such as bombs or obstacles that appear on the play field. Penguin Wars offers solo gameplay or multiplayer modes for up to 4 players, playing either one on one or two on two. Moreover, we offered a campaign that depicts the story featuring individual characters. The game is characteristic for its appealing, colorful visuals and catchy soundtrack with both new and remastered tracks.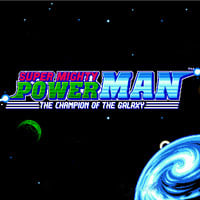 Super Mighty Power Man (XONE)
Arcade TBA
Super Mighty Power Man is a platform arcade game inspired by the classic Mega Man series. Maintained in an old-school atmosphere and equipped with a chiptune soundtrack, the production tells the story of a boy capable of transforming himself into a heroic Super Mighty Power Man. Heros has to travel through new worlds, dealing with evil bosses to prevent the approaching conquest of the Earth.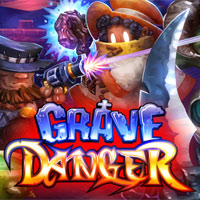 Grave Danger: The Ultimate Edition (XONE)
Arcade TBA
Grave Danger: The Ultimate Edition is a remastered version of the platform game initially published in 2016, which combines arcade and logic game elements and in terms of its gameplay mechanics is inspired by The Lost Vikings - a classic game created by Blizzard Entertainment back in 1990s.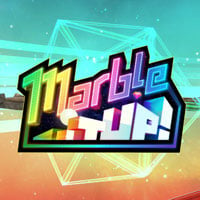 Marble It Up! (XONE)
Arcade 2022
A dynamic platformer with racing game elements, in which we take control of a ball rolling across forty crazy tracks, trying to reach the finish line in the shortest possible time. The tracks were not only littered with various obstacles, traps, and jumps, but also power-ups increasing our chances of success.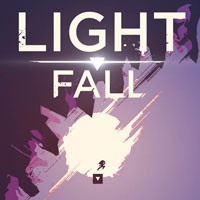 Light Fall (XONE)
Arcade 2021
A two-dimensional platform game. It is the debut title of the Canadian studio Bishop Games. In Light Fall the player is taken to the fantasy realm of Numbra, where the darkness won the battle with the light. The player assumes the role of a mysterious boy. The player must reveal the enigmatic past of the boy and save the citizens of Numbra from the incoming danger. The action is presented with a classic side perspective and the gameplay focuses on traveling through locations filled with traps and obstacles. Luckily, the player can do much more that only run and jump. They are equipped with Shadow Core, a device that enables them to create additional platforms, which can be used both for moving and for neutralizing traps. Usually there is more than a single road leading to the objective and exploring various areas is rewarded with collectibles and Easter eggs.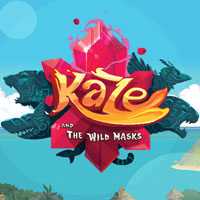 Kaze and the Wild Masks (XONE)
Arcade March 2021
Classic 2D platformer in which we play the rabbit named Kaze. The heroine must restore peace in Carrotland using her abilities and special masks.