Upcoming XBOX ONE Arcade Video Games
Video Games Encyclopedia by Gamepressure.com
A list of Upcoming Arcade video games for XONE sorted by sorted by composite score.
Arcade games. Titles from this category require particularly good manual skills. Main purpose of the gameplay is to reach a specific point or defeat enemies while controlling a character or a vehicle. Arcade games usually donít have any story or have it in a very simple form. This category contains e.g. popular platformers. more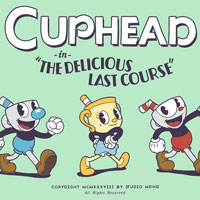 Cuphead: The Delicious Last Course (XONE)
7.8 Game Score
Official add-on to one of the best accepted independent games of 2017. The expansion introduces new levels, bosses and the third playable character, Miss Chalice.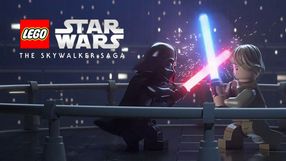 LEGO Star Wars: The Skywalker Saga (XONE)
7.5 Game Score
The final part of the LEGO Star Wars series, based on nine episodes of Star Wars. We direct hundreds of characters from the Star Wars universe and recreate the most famous cinema scenes in a more humorous version.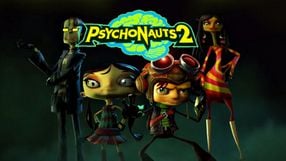 Psychonauts 2 (XONE)
6.9 Game Score
A three-dimensional platform game and a continuation to the 2005's Psychonauts, a game by Double Fine Productions studio. The main protagonist of the game is our old acquaintance, a psychic named Raz, who specializes in trips to other people's minds. Invited to the headquarters of the eponymous secret organization, employing people with psychic talents from all around the world, he discovers that the group is in serious trouble and it is up to him to rescue them.

Scopophobia (XONE)
6.3 Game Score
An atmospheric arcade game with stealth elements, developed by Polish studio Bloober Team, the creators of e.g. Alien Breed of Layers of Fear. Scopophobia takes place in a world resembling 19th century London. The city is haunted by a huge basilisk, which can turn people into stone with the power of his sight. He players take on the roles of children, who try to avoid the beast's deadly gaze at any cost. Scopophobia is full of suspense and does make you feel like you're constantly being hunted.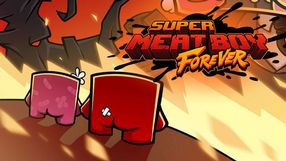 Super Meat Boy Forever (XONE)
5.3 Game Score
Super Meat Boy: Forever is a spin-off of the Super Meat Boy series developed by Team Meat. Once again, we get a 2D game where action is presented from a side-scrolling perspective. This time, however, we do not have full control over the titular character. He continuously runs ahead, we can only help him avoid all sorts of traps and obstacles. We will also have fight with powerful bosses every once in a while.