Games WorkshopXSX Video Games
Video Games Encyclopedia by Gamepressure.com
Xbox Series X (XSX) and Xbox Series S are the 9th-generation consoles released by Microsoft in late 2020. They were launched in two variants: the more powerful Xbox Series X able to run games in 4K, and the less-expensive Series S (for 1080p gaming). XSX came with an AMD Zen 2 CPU, 16 GB GDDR6 RAM, and 12,15-TFLOPs GPU. The consoles were backwards-compatible with Xbox One, as well as some Xbox 360, and even original Xbox games.
Browse the Encyclopedia by genre and tags. Each game has one main genre: Action, Fighting, Puzzle, Adventure, RPG, Sports, Strategy, Simulation, Party, Racing, Arcade. You can search multiple tags and filter games by platforms, scores, or release dates.
Warhammer 40,000: Shootas, Blood & Teef
Action 20 October 2022
Action platform game, developed by Rogueside studio - creators of Guns, Gore & Cannoli series. In Warhammer 40,000: Shootas, Blood & Teef we play the role of an orc commander who spreads terror in the hive city, trying to find a stolen maw and take revenge on his leader.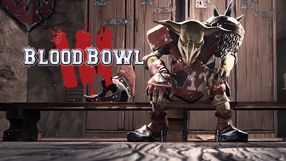 Blood Bowl III
Sports December 2022
Blood Bowl 3 is the next installment of a brutal sports game in which the races known from the Warhammer universe fight each other in a bloody version of American football.