Multiplayer games - hotseat XSX
In hot seat mode, as in shared or split-screen, the game is played locally on a single console or computer. Two or more players do not play at the same time, however, but in turns. This form of multiplayer is most common in turn-based strategy games (e.g. Worms, Heroes of Might and Magic), card games, board games, etc.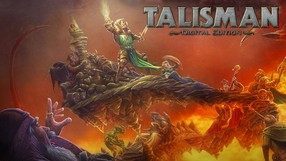 Talisman: Digital Edition
Party 03 June 2021
A strategy game designed mainly for multiplayer play, constituting a computer adaptation of the cult board game Talisman: Revised Fourth Edition. The production and release of Talisman: Digital Edition was handled by the British studio Nomad Games in cooperation with Games Workshop. The action of the game is set in a fantasy reality, and the plot axis is to search for the artifact Crown of Command, whose owner can defeat any enemy and become the ruler of the world. The mechanics of the game is a faithful copy of the board game rules. Players have at their disposal 14 playable heroes, each of whom has different skills and weapons. The game takes place in rounds in which the participants make their moves one by one.

Monster Prom: XXL
Adventure 10 November 2020
A dating simulator, in which we court one of the six students of Spooky High and try to succeed before the titular Monster Prom takes place. During the game, we often take part in absurd situations, and the game's final result largely depends on the decisions we make.