Fallout 3 - Fallout Stutter Remover v.4.1.36 - Game mod - Download
The file Fallout Stutter Remover v.4.1.36 is a modification for Fallout 3, a(n) rpg game. Download for free.
file typeGame mod
file size172 KB
last updateTuesday, September 13, 2016
downloads1518
downloads (7 days)29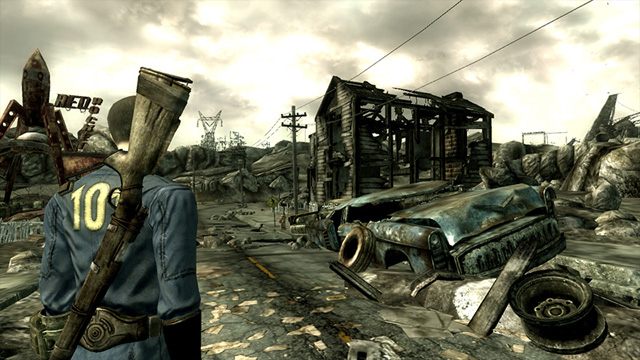 Fallout Stutter Remover is a mod for Fallout 3, created by SkyRanger-1.
Description:
This plugin makes Fallout 3 not "stutter" as much, and generally feel smoother or perform better. It prevents or mitigates a number of issues related to stuttering and framerates, and can reduce the frequency of stutter related crashes.
Note however that this generally will not fix anything wrong with your drivers, hardware, or codecs - if you have fundamental reasons for for poor performance, this probably won't help much.
Instructions:
1. Make sure you have FOSE (Fallout Script Extender) installed and activated
2. The installation process of Fallout Stutter Remover is:
1.A. If the version of FSR you are installing came as a .zip file, simply drag the "Data" folder from the zip to your Oblivion folder.
1.B. If the version of FSR you are installing did NOT come as a .zip file then you need to place the file sr_Fallout_Stutter_Remover.dll in to your Fallout\Data\fose\plugins folder. If you don't have such a folder, create it. If you had an older version of FSR installed, delete its ini file (Data\fose\plugins\sr_Fallout_Stutter_Remover.ini). If there is no existing FSR ini file then FSR will generate a new ini file with settings appropriate for your version the next time you run Fallout.
Report problems with download to support@gamepressure.com