S.T.A.L.K.E.R.: Call of Pripyat - Lumina ReShade v.3.1 - Game mod - Download
The file Lumina ReShade v.3.1 is a modification for S.T.A.L.K.E.R.: Call of Pripyat, a(n) action game. Download for free.
file typeGame mod
file size10.1 KB
downloads4705
(last 7 days)38
last updateWednesday, December 1, 2021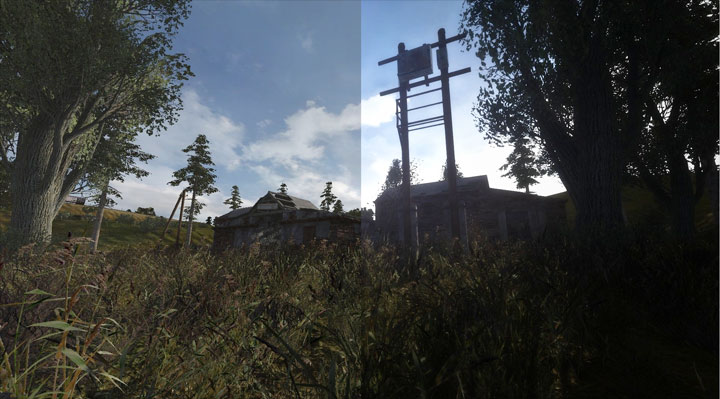 Lumina ReShade is a mod for S.T.A.L.K.E.R.: Call of Pripyat, created by FlMiha.
Description:
A reshade config that is both dark and colorful. Works with vanilla game, as well as with S.T.A.L.K.E.R.: Call of Chernobyl mod.
<br>Installation:
Part one, reshade install:
1 - Download Reshade from reshade.me (https://reshade.me/)
2 - Install Reshade, click on "select game to install or uninstall from", and when prompted select your xrEngine.exe file (Inside the bin folder of your STALKER installation)
3 - Select Direct3D 10+ on the Reshade window
4 - When prompted, download the collection of standard effects
5 - On the effect files you want to install, you can neither check all, or use only these: AmbientLight, Clarity, KNearestNeighbors, HDR, GaussianBlur, FXAA, LumaSharpen, MagicBloom, SMAA, Tonemap, Vibrance, Vignette.
6 - Click OK.
Part two, config. installation:
1 - Unzip the bin folder into your STALKER installation folder (or the Lumina Reshade.cfg file into your bin folder)
Done!
Now just go In game and follow the reshade instructions (press home to begin the tutorial).
If the shaders doen't work just be sure you loaded it by choosing it in the top bar of the reshade menu.
Last update: Wednesday, December 1, 2021
Genre: Action
File size: 10.1 KB
see more
Popular files for S.T.A.L.K.E.R.: Call of Pripyat