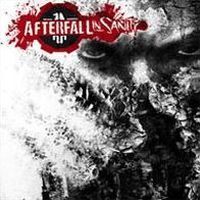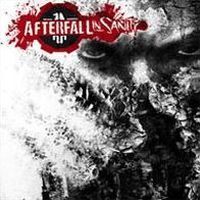 Afterfall: InSanity
Post-apocalyptic survival horror developed by Intoxicate studio, a part of Nicolas Games concern. The game takes place in an alternative reality of 2035, in a world devastated by World War III and the explosion of a powerful hydrogen bomb.
Year 2035
Almost 20 years ago the citizens of The Republic were forced to hide from the turmoil of the Third World War. The lucky ones secured their places in shelters – the fruit of proper forethought and planning. Now, when the fear of death is but a bitter memory, their safe hideout turns into a cursed prison. It should come as no surprise that some find this claustrophobia unbearable and the tiresome dream suddenly becomes a nightmare...
In Afterfall: InSanity our character, Albert, is a member of a team of medics, whose job is to monitor mental stability of shelter inhabitants. He specializes in the confinement syndrome, even though he is not entirely free from its symptoms himself. When all the hell unleashes, Albert will have to find answers to a crucial question: "Who is behind all this and why?, and try to filter his friends from the enemies. Not only will he face dangers lurking in the dark, but also overcome his own fears and weaknesses.
InSanity is a hardcore survival psycho horror that will cause fear and boost adrenaline in the minds and veins of all genre aficionados. In the claustrophobia of confined underground space, from which there is no escape, shadows veil mysteries much darker than simply the madness of shelter inhabitants.
Albert will have to deal with numerous riddles, monsters, and difficult decisions to make. He has a difficult task at hand as he has to rely on his reflexes, but also prove that he can think logically and show extraordinary deduction skills
Play, overcome your fears, save the inhabitants of the shelter, and find a safe haven...
Features:
Unconventional vision of Europe's alternative history, beginning with a completely different conclusion of World War II, through contemporary times, until year 2070.
Complex psychological construction of the protagonist.
Emphasis on the psychological development of the character, based on his experiences throughout the game and decisions he will have to take.
Psychedelic atmosphere of the post-apocalyptic world.
In the world arising from the nuclear holocaust of entire Europe, demons will be awoken in the war-torn minds.
A surprising ending.
Only by completing the game will the player get to know the whole truth of what really happened to Albert.
Afterfall is a coherent universe, where the events unfolding in InSanity are just a piece in a much bigger puzzle.
A gripping plot.
Sudden, unexpected twists and mysterious events will retain the player in front of a monitor until the very end.
Last updated on 16 November 2011
Game mode: single player
Media type: 1 DVD
User score: 6,8 / 10 based on 3195 votes.
Pre-release expectations: 8 / 10 based on 2241 votes.
Age restrictions Afterfall: InSanity: 18+
Afterfall: InSanity System requirements
Recommended:
Core 2 Duo 2 GHz
2 GB RAM (3 GB - Vista/7)
graphic card 256 MB (GeForce 8600 GT or better)
Windows XP/Vista/7