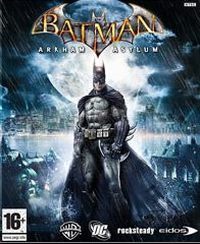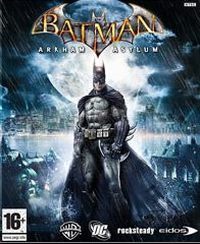 Batman: Arkham Asylum
A dark action game starring the popular comic book superhero. Batman: Arkham Asylum was made by the Rocksteady developer studio, makers of Urban Chaos: Riot Response. The game's story revolves around Batman's struggle against the Joker.
Action | TPP | DC Comics | Batman | comics | superheroes | beat 'em up
Batman: Arkham Asylum for PC, X360 and PS3 is a production telling about the new adventures of the titular Dark Knight, that combines elements of adventure, fighting and stealth game.
Story
Plot of Arkham Asylum for PC, X360 and PS3 does not refer directly to neither the movies nor the comic books, although it clearly draws inspiration from them. It is worth noting that the screenplay was written by Paul Dini, who is one of the authors of Batman: The Animated Series. Action of the game begins shortly after Batman once again manages to capture Joker and brings the villain to the eponymous mental institution. Shortly after the arrival Joker somehow escapes. Furthermore, it turns out that the whole thing was a part of his meticulous plan. By controlling Batman we must lead to the re-imprisonment of all escaped criminals. During the game we meet many other (other than the Joker himself) villains characteristic to this universe. These include Victor Zsasz, Killer Croc, Harley Quinn and Poison Ivy.
Gameplay
We spend most of the in-game time exploring subsequent locations and neutralizing prisoners, which takes place in two main ways. The game's classic combat mechanics consist of deriving quick hits, which can be combined in more effective combos. Additionally, in some places it is possible or even necessary to act in stealth. In this case, the key to success is to skilfully surprise your opponents, as well as use elements of the environment (including things like gargoyle sculptures). During the breaks between eliminating our enemies we solve puzzles and run simple investigations (following DNA traces, searching for specific odors etc.). As we progress we gain experience points, awarded for defeating enemies, completing quests, and finding secret items. With each new level we gain access to, among others, new types of attacks, better armor, and unique gadgets. The latter play an important role, as Batman uses inventory items both to effectively eliminate enemies (his famous batarangs) and to overcome numerous obstacles (e.g. batrope or explosive gel to blow up walls).
Game modes
Apart from the main single player campaign, the developers implemented also an additional Challenge Mode. Here we get access to two types of play, encompassing respectively mass elimination of enemies or acting in stealth. In order to successfully complete these stages we have to exhibit good reflexes and thorough knowledge of Batman's skills.
Technology
During the game we visit many different locations, including a hospital, a prison block, botanical garden, a vast mansion and even the Batcave. Game offers a lot of freedom of action, and we can freely return to once visited locations. We observe the main character's struggle from a third-person perspective, although in some moments, the camera will shift its position. There are also very impressive cutscenes starring Batman, Joker and several other persons currently residing in the Asylum.
Last updated on 07 August 2009
Game mode: single player
Media type: 1 DVD
User score: 8,6 / 10 based on 10823 votes.
Pre-release expectations: 8.4 / 10 based on 1447 votes.
PEGI rating Batman: Arkham Asylum
Batman: Arkham Asylum System requirements
Recommended:
Pentium 4 3 GHz
2 GB RAM
graphic card 512 MB (GeForce 7900 or better)
8 GB HDD
Windows XP/Vista