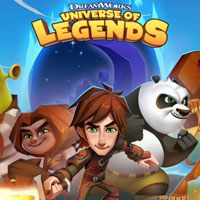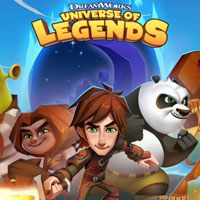 DreamWorks Universe of Legends
An action game in which we play the most popular characters brought to life by DreamWorks for the needs of its films and series.
DreamWorks Universe of Legends is an action game with RPG elements, developed by Firefly Games in cooperation with the DreamWorks.
Story
DreamWorks Universe of Legends takes the players to the universe created by DreamWorks for its most popular films and series. The fate of the individual worlds, which draw power from the precious crystals called Dreamstones, ishanging by a thread when the sinister Droplets, commanded by King Globby, became interested in them. The villains intend to steal the valuable stones from the land called The Between, managed by Master Oogway, which law-abiding heroes cannot allow. As you can easily guess, the task of the player is to thwart the villains' plans before it's too late.
Mechanics
The events we participate in in DreamWorks Universe of Legends are shown in isometric projection. In the course of the game we take control of a party of heroes and travel through various worlds taken directly from the most popular works of the DreamWorks label. Among the dozens of available heroes unlocked in the course of the game we can find Shrek, Oslo, Turbo the snail or even Mr. Peabody, while the list of stages waiting to be visited includes the Valley of Peace from Kung Fu Panda, the Isle of Berk from How to Train Your Dragon and the Swamp from Shrek.
Combat plays an important role in the game. Battles take place in real-time - in order to achieve success, it is necessary to juggle the abilities of individual heroes and make proper use of the available special attacks. As we make progress, we gain various improvements that increase the combat potential of our proteges. A separate mention should be made of the fact that between the subsequent stages we can devote ourselves to expanding our base, in return for which we get access to useful bonuses.
Game modes
Although DreamWorks Universe of Legends is mainly intended for single player, the title also enables us to have fun in the company of other players, together with whom we fight powerful bosses or face daily challenges. In addition, there is nothing to prevent us from being challenged in a special arena or being sent gifts.
Technical aspects
DreamWorks Universe of Legends' three-dimensional visuals adopt a characteristic style reminiscent of the one known from films and series produced by DreamWorks. This title is distributed in a free-to-play model with microtransactions.
Game mode: single / multiplayer Multiplayer mode: Internet
App size:
Age restrictions DreamWorks Universe of Legends: Good for all ages.