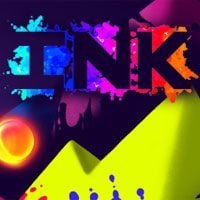 INK
Platform action game in which we control a rectangular hero fighting for survival on seventy-five levels. The protagonist must not only avoid countless dangers and eliminate enemies, but also discover an initially invisible environment, spraying coloured paint around.
Action | platform | 2D | indie games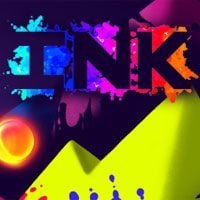 INK is an action platform game created by independent studio ZackBellGames. The production was created with Switch, PC, etc. platform in mind, and the main source of inspiration for it was the best-selling Super Meat Boy - just like the work of Team Meat, the title described here is characterized by an extremely high level of difficulty.
Mechanics
In the INK we observe the action from the side, controlling the rectangular hero. There are 75 stages awaiting completion, where our task is to jump over platforms, avoid traps and chasms and eliminate all enemies (apart from the serial adversaries, there are also bosses on our way, which are not only larger in size, but also durable), and finally reach the exit.
However, it is complicated by the fact that the environment is initially invisible - we discover its elements ourselves, falling into them or making double jumps, during which the figure splashes around with colourful paint. Therefore, it's not difficult to die here - however, when the heros says goodbye to his life, the spilled paint remains on the map, which makes it easier to play during the next rehearsals.
Technical issues
Released on Switch platform, PC, etc. INK is characterized by an extremely simple, two-dimensional graphic design, whose elements have been realized in the form of geometric figures. This applies both to the environment and opponents, as well as to the hero we control. The competition is accompanied by an electronic soundtrack which effectively boosts the pace of the game.
Please let us know if you have any comments or suggestions regarding this description.
Similar games:
PEGI Rating