Lust Video Game Series
Video Games Encyclopedia by Gamepressure.com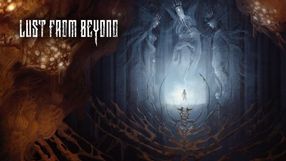 Lust from Beyond
Adventure 11 March 2021
An erotic Polish adventure game in the convention of psychological horror in which we play Victor Holloway - a freshly baked member of the Cult of Ecstasy, trying to get to Lusst'ghaa, a gloomy land of pain and pleasure. The work of Movie Games Lunarium is a continuation of Lust for Darkness.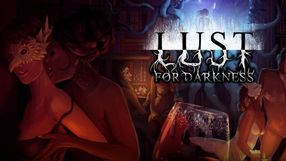 Lust for Darkness
Adventure 12 June 2018
An adventure game with a psychological horror setting. The main protagonist of the story is Jonathan Moon, who lands in a grim Victorian residence in search for his missing wife. In the mansion owned by Yelvertones, there is a secret and occultistic ceremony taking place. Moreover, the mansion is connected with an alternate dimension called Lusst'ghaa inhabited by degenerated beings. In Lust for Darkness, the player observes the action from the first-person perspective and traverses dark rooms within the mansion as well as the locations in the Lusst'ghaa dimension, which one can enter using the encountered portals. On their adventure, the player has to solve more or less complicated puzzles and learn useful information on the in-game world. As the main protagonist is unable to fight, in case of a confrontation, the player is left with no other choice than to hide from the danger and sneak past the adversaries. The game developed by Movie Games features high-quality visuals - the developers drew their inspirations from occult themes and erotic paintings by Zdzislaw Beksinski.